FACIAL PLASTIC SURGERY
16311 Ventura Blvd Suite 600 Encino California, 91436
818-501-FACE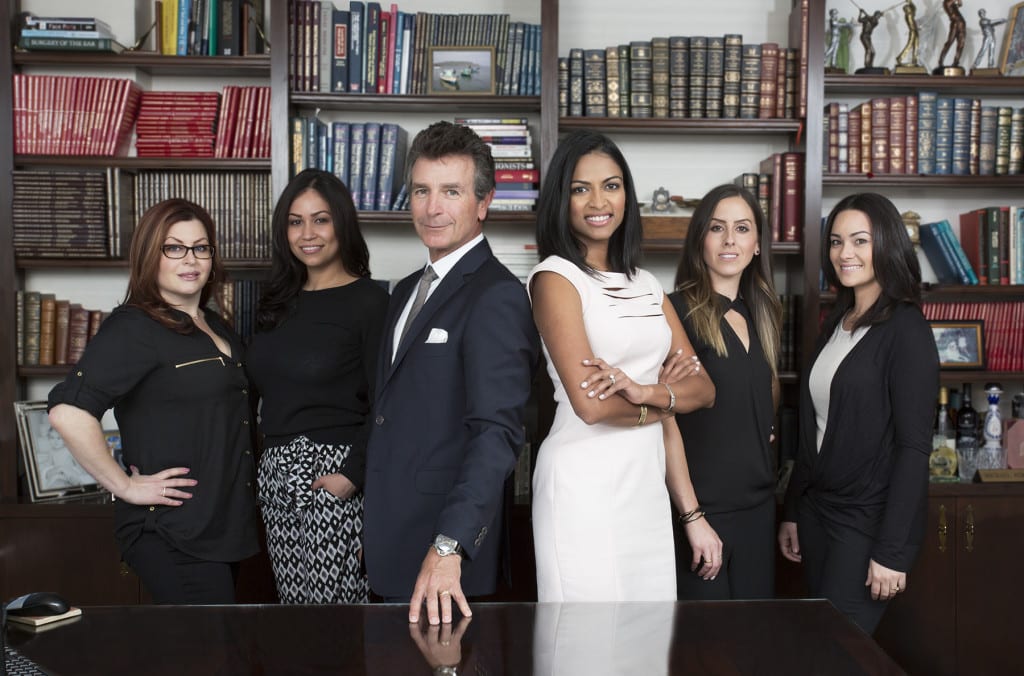 ---
Seeing is believing
Sarmela Sunder, MD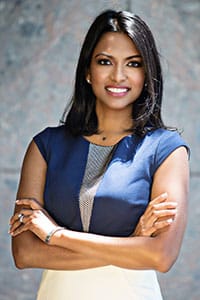 About Dr. Sarmela Sunder written by Dr. Michael Persky
For the past 20 years I have admired the facelift results of Vito Quatela, MD whenever I saw his results at conferences, in textbooks, and in facial plastic surgical journals. Dr. Quatela has been a past president of the American Academy of Facial Plastic and Reconstructive Surgery and leads one of the most prestigious fellowship training programs in the world. I have referred a few of my patients who required extremely advanced face/neck lift surgery across the country to be operated upon by Dr. Quatela in Rochester, NY because of his exceptional results. In an ideal world, I would have been able to drop everything, leave my family and office practice for one year to have fellowship training with Dr. Quatela in New York, but the timing was not right.
Sarmela Sunder, M.D. trained with Dr. Quatela this past year as his fellow. Dr. Sunder is bringing her facial plastic surgical training and talents (including the best, most natural face/neck lift this side of Rochester) to Los Angeles, Beverly Hills, and Encino. I am very excited and privileged to announce that Dr. Sunder has decided to join our practice. Dr. Sunder is an exceptional surgeon and wonderful person.
Dr. Sunder completed her internship and residency in Otolaryngology-Head and Neck Surgery/Facial Plastic and Reconstructive Surgery at Stanford University after graduating with honors from Cornell University Weill Medical College. She attended Johns Hopkins where she graduated Phi Beta Kappa with degrees in Anthropology and Public Health. Dr. Sunder is a board certified and fellowship trained head & neck surgeon, who has passed the board certification examination of the American Board of Facial Plastic and Reconstructive Surgery as well as the American Board of Otolaryngology-Head and Neck Surgery. She is happily married and has a darling baby girl.
When I asked Dr. Quatela about Dr. Sunder, he gave her the greatest compliment that any mentor can give their student, replying, "One of my greatest disappointments is that Dr. Sunder was unable to accept my offer to join our practice. I wanted her to remain as my associate." When I told Dr. Quatela , "That is more than enough of a recommendation for me", he added, "…and all of her patients, staff, and fellow workers love her." We are most fortunate and grateful that Dr. Sunder has decided to share her advanced skills and experience with our patients.
Meet Our Team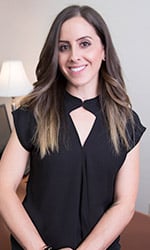 Jeromine Ehrlich
Director of Operations
Surgical Patient Care Coordinator
Michelle Primicerio
Medical Assistant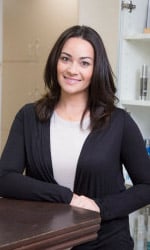 Samantha Potter
Administration Assistant
Licensed Esthetician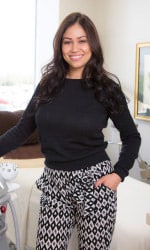 Renee Reschman
Medical Assistant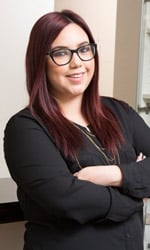 Nancy Prieto
Administration Assistant
---