Introducing Ari Hyman MD, Facial Plastic and Reconstructive Surgeon
"There is no single formula to begin a Facial Plastic Surgery practice. I chose to move to Southern California to join Dr. Michael Persky because of his outstanding reputation amongst his patients and our colleagues, and my aim to live an outdoor, active lifestyle in one of the world's most culturally-rich cities.
Dr. Persky and I share countless common interests and values, aesthetic sense and vision, inquisitiveness and compassion, as well as a strong commitment to family, mentorship and community. In particular, there is one cornerstone of Dr. Persky's practice I really connected with, and that is: technical success does not mean aesthetic success, and that the latter requires aesthetic sensibility and artistic vision.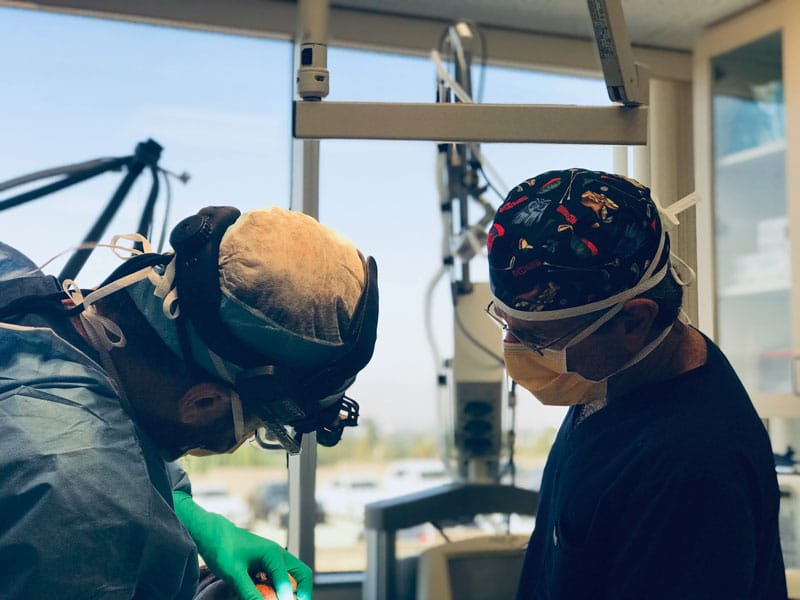 Before I trained in surgery, I trained in art. I learned very early that it is not the hand of the great artist or surgeon one should envy; it is their eye. This was reinforced during my training with many of the modern masters of aesthetic surgery in New York City and Chicago. For success in aesthetic surgery it is this principle of vision that most correlates to outstanding results, and it is clear that Dr. Persky embodies this philosophy in his practice.
I am deeply grateful, immensely privileged, and truly thrilled to contribute to Dr. Persky's practice, bringing the safest, the most contemporary and effective techniques in aesthetics to Southern California, that lead to long-lasting and profoundly natural results."
Dr. Ari Hyman's credentials
BOARD CERTIFICATIONS
Diplomate of the American Board of Otolaryngology-Head and Neck Surgery
POST GRADUATE TRAINING
American Academy of Facial Plastic and Reconstructive Surgery Fellow
Fellowship Director – Dean Toriumi, MD, Chicago, IL
Residency – The Department of Otolaryngology – Head and Neck Surgery, Albert
Einstein College of Medicine/Montefiore Medical Center, Bronx, NY
DEGREE-GRANTING EDUCATION
The University of Texas Medical School at Houston, M.D.
Tulane University School of Medicine, M.S., Pharmacology
The University of Texas at Austin, B.A., Biology
Dr. Ari Hyman offers the following services:
Facelift
Neck Lift
Mini Facelift
Brow Lift
Rhinoplasty
Ethnic Rhinoplasty
Asian Rhinoplasty
Revision Rhinoplasty
Neck Liposuction
Eyelid lifts
Ear Reconstruction
Lip Lift
Lip Reduction
Fat Grafting