Ask Dr. Persky
Schedule your complimentary facial analysis consultation with Dr. Michael Persky
Board certified and fellowship trained surgeons specializing in facial plastic surgery.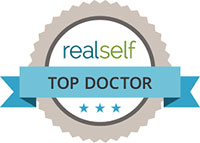 Dr. Persky is worth his weight in gold, When it comes to your face, you want a surgeon who is passionate about his work. Dr. Michael Persky is a highly-trained and board-certified facial plastic surgeon who specializes in Facial Plastic Surgery in Encino, California including surgical and, non-surgical procedures.  
State-of-the-art private practice since 1985, Dr. Michael Persky specializes in rhinoplasty, blepharoplasty, laser skin resurfacing, and non-surgical skin tightening and body contouring cosmetic devices. Enhanced tools such as our computer imaging are helpful when investigating treatment options. Our office offers a warm, friendly, professional and discreet environment in which patients can trust our expertise and feel taken care of. We pride ourselves for impeccable patient care service and for building long term patient-provider relationships.
Q & A with Dr. Persky
What constitutes of a thorough facial analysis?
Patients come to my practice not for a syringe of filler or a certain number of units of Botox…Read More >
---
What is The Dr. Persky Facial Beauty Plan?
Dr. Persky believes that each of his patients deserve an individualized beauty plan, not just for their immediate treatment but for the long term over many years…Read More >
---
What is the best way to get rid of this "tired, saggy" look on my face?
Many of our 35 to 50 year old patients complain of looking tired and noticing that their face is sagging for the first time in their life…Read More >