BTL EMSELLA™ in Encino, CA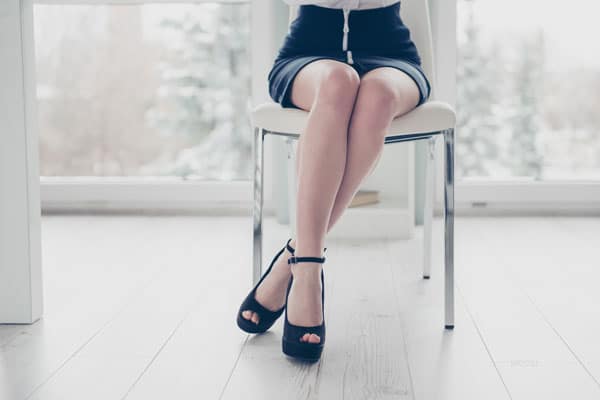 Do you tell your friends, "Stop, stop, stop making me laugh, I'm going to pee!"  Do you run to the bathroom multiple times each night? Do you scout every place you go for the nearest restroom?
Urinary incontinence (lack of bladder control) and urinary frequency can become a life-consuming frustration. Both women and men who are suffering from this may be able to find comfort and control with EMSELLA™.
EMSELLA™ is a revolutionary, non-invasive treatment chair FDA approved for urinary incontinence and frequency with the unexpected "side effect" of "improved sexual health!" This chair-like device uses electromagnetic waves to stimulate the nerve axons of the pelvic floor muscles which causes a supra-maximal contraction of the pelvic floor muscles (the equivalent of 12,000 Kegel exercises per 28-minute session) which results in tightening of the pelvic floor muscles from the inside-out.
With EMSELLA™, you can say goodbye to unwanted leaks, pads, changing clothing, and welcome urinary comfort, ease, and confidence.
Am I a Candidate for EMSELLA™?
Stress urinary incontinence affects women of all ages. Both men and women of all ages may suffer from urinary frequency which disrupts daily activities as well as the sleep of both the patient and their bed partner. Candidates for this procedure desire relief from their urinary incontinence and urinary frequency.
There is no age limit for this procedure, just a desire to improve your quality of life.
What Leads to Incontinence?
Female incontinence, or bladder control, is caused or worsened by:
Body aging with weakening of the pelvic floor muscles
Childbirth
Menopause
To see if you are a candidate for EMSELLA™, contact Dr. Persky by calling (818) 918-9252.
How Is EMSELLA™ Performed?
Stress urinary incontinence occurs when the pelvic floor muscles do not adequately support the pelvic organs.
EMSELLA™ stimulates the pelvic floor muscles, increasing muscle mass and fibers, which, in turn, strengthens the surrounding area allowing control of urination.
During an EMSELLA™ session:
Patients sit in the EMSELLA™ treatment chair fully clothed
Electromagnetic waves are emitted from the chair that causes the pelvic floor muscles to contract—each treatment session delivers thousands of contractions (equivalent to 12,000 Kegels per session.)
Each EMSELLA™ treatment takes just 28 minutes
The full treatment process consists of two EMSELLA™ treatments per week for 3 weeks, a total of 6 Emsella treatments.
Maintenance EMSELLA™ treatments are performed as the individual patient deems necessary.
EMSELLA™ results are long lasting
While the contractions create a tingling sensation, there is no pain associated with this treatment. Patients can remain fully clothed and spend the time reading a book, checking emails, or catching up on some "you" time. In fact, many of our patients share that EMSELLA™ feels quite good!
Will I Need Repeated EMSELLA™ Treatments?
Like most non-invasive treatments, EMSELLA™ requires repeated treatments to achieve optimal results. Most patients undergo a total of six treatments, scheduled twice a week for 3 weeks.
What Is the Recovery Like After EMSELLA™?
There is absolutely no downtime. EMSELLA™ is entirely non-invasive. This treatment does not require numbing or anesthesia—you do not even have to get undressed. With EMSELLA™, you get to sit in a chair and enjoy a half-hour of complete relaxation.
You can return to work and your normal activities immediately following your EMSELLA™ treatment.
When Will I Feel the Results From My EMSELLA™ Treatment?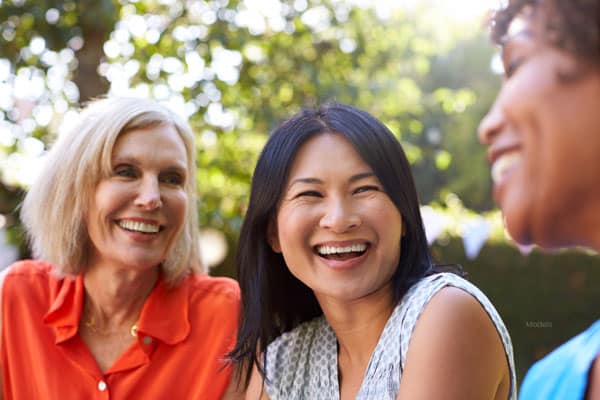 The electromagnetic stimulation provided with EMSELLA™ tightens the muscles, builds muscle fibers, and leads to increased control of the bladder. Following an EMSELLA™ treatment series, you can expect to experience less leaking and fewer trips to the bathroom.
While some patients observe improvement in their incontinence after a single session, most patients experience gradual results over the following days and weeks.
Please feel free to contact our office with any questions or concerns that you may have regarding Emsella, or has many of our patients have called it, "The stop, stop, stop making me laugh, I'm going to pee" correction chair.  Be well!
How Can I Learn More About EMSELLA™?
If you are suffering from incontinence, contact Dr. Persky to see if you are a candidate for EMSELLA®.
These are typical Emsella patient testimonials:
Dr. Persky sees patients from Los Angeles, Beverly Hills, Calabasas, Malibu, Encino, Sherman Oaks, Studio City, and their surrounding areas.