BOTOX® Cosmetic, Dysport®, and XEOMIN®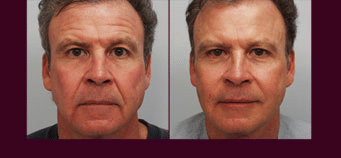 Fine lines and wrinkles are inevitable; however, we are fortunate to live in an age where we have various options for targeting facial aging, lines, and wrinkles. Especially, with so many non-surgical aesthetic treatments, patients can avoid going "under the knife" and still be able to achieve amazing natural-looking results.
If you are interested in a BOTOX® Cosmetic, Dysport®, or XEOMIN® Procedure, please schedule your consultation with Dr. Persky by calling (818) 918-9252. Join our newsletter to receive special offers & promotions exclusively available for subscribers.
Neuromodulators Can Correct:
Frown lines ("11" lines) between the eyebrows
Crow's feet
Drooping eyebrows
"Bunny" lines at the top of the nose
Vertical lip lines
Gummy smile
Downturn of corners of the mouth
Chin wrinkles
Neck laxity
Neck bands in front and side of the neck
Hyperhydrosis (excessive sweating) of palms and underarms
Candidates
The best candidates for neuromodulators are those who want to target signs of facial aging, such as fine lines and wrinkles. Patients should not expect a huge dramatic change but more of a natural appearance that looks rested, beautiful, and healthy.
The Consultation
Dr. Persky will evaluate your facial anatomy both at rest and with facial animation, and then he will discuss the neuromodulators available to best treat your individual anatomy (BOTOX® Cosmetic, Dysport®, and XEOMIN®). We consult with many patients who have never had any medical aesthetic treatment or procedure. Dr. Persky believes that first-time patients can have very minimal neuromodulator treatment and experience dramatic natural results but still leave them looking like themselves. Dr. Persky will use his knowledge, skill, and most importantly his natural artistic vision in administering neuromodulators for more than 25 years to give you the most effective, safe, comfortable, and long-lasting rejuvenation results. Dr. Persky will also give you a long-term natural beauty plan that will keep you looking your best for years to come. If you have any questions, feel free to contact Dr. Persky office serving Encino, San Fernando Valley, and Calabasas area.
Cost
The cost of treatment will depend on how much product is needed to improve the appearance of your fine lines and wrinkles. In general, XEOMIN® is less expensive than BOTOX® Cosmetic and Dysport®. Dr. Persky will help you to determine the number of units of neuromodulator that you will need to achieve your aesthetic goal and will provide you with an estimate on how much your treatment will cost. Unlike the majority of other neuromodulator injectors, Dr. Persky's treatment is not a commodity that is valued "per unit." As with all of Dr. Persky's aesthetic treatments, the value of his cosmetic treatment is your natural beauty, no matter how many units of product are required.
Procedure
The injection process is simple, and Dr. Persky ensures the comfort of his patients. His assistant uses ice and the finest needles currently manufactured when injecting the product. Dr. Persky performs BOTOX® Cosmetic, Dysport®, or XEOMIN® injections in his office, and it only takes a few minutes to administer. He will make the minimum number of injections in the targeted areas to give you the best result. Neuromodulators contain botulinum toxin type A, which is a purified substance derived from bacteria. These injectables work by temporarily blocking muscular nerve signals and preventing the weakened muscles from contracting, which results in a diminished appearance of fine lines and wrinkles.
Recovery
Immediately after treatment, the area may appear slightly swollen, pink, and have temporary bumps that last for about 15 to 30 minutes. There is usually no bleeding or bruising. In the rare event of a potential bruise, Dr. Persky applies OcuMend Arnica healing gel patches, which are placed over the small area helping to prevent a bruise. Patients can also prevent bruising by temporarily discontinuing the use of aspirins and anti-inflammatory medications that can cause bleeding, such as Advil®, MOTRIN®, Aleve®, and fish oil. Patients will experience no downtime, and they can apply make-up and return to work and their normal activities immediately after the procedure. The only restriction is not lying down for three hours and waiting until the next day for exercise.
Results
It takes a few days for patients to begin seeing the effects of the treatment. Dysport®, which Dr. Persky loves for the treatment of "crow's feet", usually begins to work within 24 hours, BOTOX® Cosmetic and XEOMIN® begin to take effect within 48 to 72 hours. The final results will be evident within 10 to 14 days. It is recommended every patient have a follow-up appointment with Dr. Persky after 10 to 14 days to have their results examined, at which time he will make any refinements or adjustments needed. Dr. Persky wants your neuromodulator treatment to look natural and be the best that you will ever experience. Results usually last three to four months, so repeat treatments will be necessary to maintain the results. It is best for patients to schedule their next treatment three to four months later or as soon as they notice the first signs of facial muscle movement.
Scheduling Your Consultation
Dr. Persky is an experienced and reputable facial plastic surgeon who has helped many patients achieve their cosmetic goals. Call our office in Encino today at (818) 918-9252 to find out how he can help you obtain the aesthetic you desire or to learn more about our financing options. You can also fill out our online contact form. 
If you are traveling from out-of-town, please call (818) 918-9252 and send an email to Bookings@DrPersky.com. Once your photos are reviewed, you will be contacted by the office. To make your visit as comfortable and convenient as possible, we have selected the best hotels in the Los Angeles, Sherman Oaks, Calabasas, Thousand Oaks, and San Fernando Valley areas. You can find the full list of recommended accommodations here.