Practice Overview
---
Michael A. Persky, M.D., combines his artistic vision and scientific knowledge with his decades of experience to provide his patients with natural-looking and beautiful facial rejuvenation. He considers his work as much an art as a medical procedure, and he has been practicing facial cosmetic and reconstructive surgery since 1985 in private practice at the same Encino, CA location. Dr. Persky's education, skills, knowledge, and experience allow him to provide his patients with exceptional results that are customized to their unique facial structure. He is:
Board Certified Fellow of the American Academy of Facial Plastic and Reconstructive Surgery
Board Certified by the American Board of Otolaryngology – Head and Neck Surgery
A medical expert and consultant on numerous national and local television news segments discussing a variety of medical topics
A featured medical expert in the Los Angeles Daily News, Los Angeles Times, and Los Angeles Magazine
An experienced lecturer and instructor for workshops throughout the United States as well as internationally
Dr. Persky has created a practice that can provide the latest surgical techniques and tools to help rejuvenate the faces of both men and women of all ages. He is a surgeon you can trust to help you achieve and most importantly maintain all of your facial aesthetic goals.
---
What Dr. Persky's Patients Are Saying
---
I can't say enough about Dr. Persky. He is a true gentle heart and cares for his patients. I don't believe I've ever met a Surgeon quite like him. I really can't say enough about how comfortable he makes you feel. Although my procedure was non-surgical he treated me as important and took his time. I drove 2 hours just to see him and I will be back! Thank you Dr. Persky, you're one in a million!
From Prayer C. On Yelp
Dr. Persky & Lovely Ladies,
Thank you so much for making my treatment a 1st experience. I felt real good leaving Los Angeles knowing that I was well taken care of. It's a credit to you all for making every patient feel that they are the #1 priority. I appreciate everything and I AM wearing my sunblock!!"
See you soon!
Best Regards,
BL North Carolina
Previous
Next
Profound™ Lift:
A revolutionary energy-based facial treatment, Profound™ can restore the facial skin by creating new elastin, collagen, and hyaluronic acid. Patients can achieve dramatic results that make them look younger by reducing signs of facial and neck aging such as saggy skin, jowling, fine lines, wrinkles, and creases. The benefits of Profound™ Lift include:
Smoother, tighter, lifted skin without surgery, fillers, or toxins
Improved tone, texture, and color of the skin
Improvement of aging and loose skin anywhere on the body
Improvement of jowling, sagging, and neck aging
Improvement of acne scars and stretch marks
Cellulite improvement
Local anesthesia only
Minimal downtime and discomfort
Learn More about Profound™ Lift
JUVÉDERM VOLUMA® XC:
An FDA-approved injectable gel made of hyaluronic acid, JUVÉDERM VOLUMA® XC is injected under the skin to correct age-related volume loss. Patients can improve the appearance of tired eyes, saggy cheeks, nasolabial folds, and loose, saggy skin along the jawline while creating a natural appearance. The benefits of JUVÉDERM VOLUMA® XC include:
Immediate and long-lasting results; that "Wow!" effect
Non-surgical, non-invasive facial rejuvenation
No recovery nor downtime
A natural appearance
Going from "Hottie" to "Oh My Goddie!" in minutes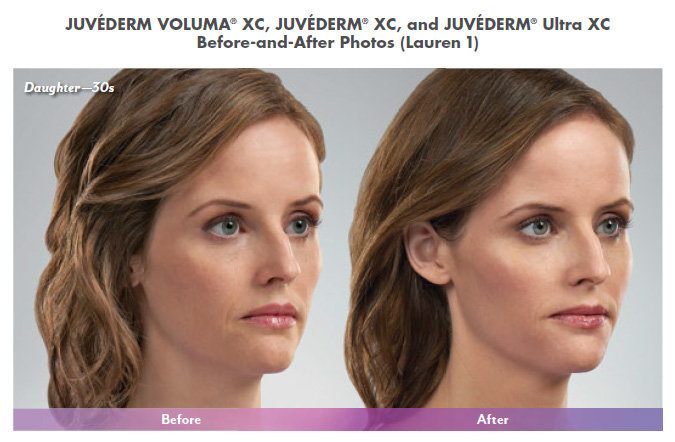 Learn More about VOLUMA® XC
We Want To Hear From You!
Dr. Persky is a specialized facial plastic surgeon who offers safe and efficient facial treatments designed to enhance a patient's natural beauty. You may not be able to halt the aging process, but you can alleviate superficial signs of aging with one of our less invasive cosmetic treatments. Contact our practice to learn about your options today! Schedule your consultation by calling (818) 918-9252 or by filling out our online contact form.