Most younger people have a nice round, oval, or heart-shaped face that provides them with a youthful and alert appearance. However, as we age, we tend to lose facial fat and our bones tend to recede, causing the facial shape to experience a physical transformation. Over time, this loss of facial volume causes the appearance of facial lines, wrinkles, and hollows. Many suffering from facial volume loss complain that they look tired or sad.
Sculptra® Aesthetic is a non-surgical injectable treatment offered by Dr. Persky in Encino, San Fernando Valley, and Calabasas area, that can correct an undefined jawline as well as hollows under the eyes, at the temples, and in the cheeks and chin. This injectable restores volume to these areas by stimulating the natural production of collagen in the skin. Sculptra® Aesthetic is a biostimulatory filler and essentially works by planting "seeds" in the facial skin to grow its own natural collagen. It consists of the compound poly-L-lactic acid (PLLA), which is a synthetic material that is biodegradable and biocompatible. It is a finely powdered form of absorbable sutures used in surgery.
In 2008, Sculptra® Aesthetic was FDA approved for the cosmetic purpose of restoring facial volume. Since then, it has become popular among celebrities to achieve a look that is fresh, natural, youthful, and beautiful. Dr. Persky is a national instructor for Sculptra Aesthetic.
If you are interested in a Sculptra® Aesthetic Procedure, please schedule your consultation with Dr. Persky by calling (818) 918-9252. Join our newsletter to receive special offers & promotions exclusively available for subscribers.
Sculptra® Aesthetic Can Correct:
Hollowed cheeks
Chin folds
Depressed temples
Bags under the eyes
Thinning jawlines
Fine lines
Wrinkles
Acne Scars
Candidates
An ideal candidate for Sculptra® Aesthetic is physically healthy, has realistic expectations, and wants to correct facial volume loss. It is important that patients are not allergic to any of the ingredients in Sculptra® Aesthetic and do not have an active skin infection or any inflammation in the treatment area. Patients with a history of keloids, who have an autoimmune disease, or who have had an allergic reaction to absorbable stitches may not be good candidates for treatment.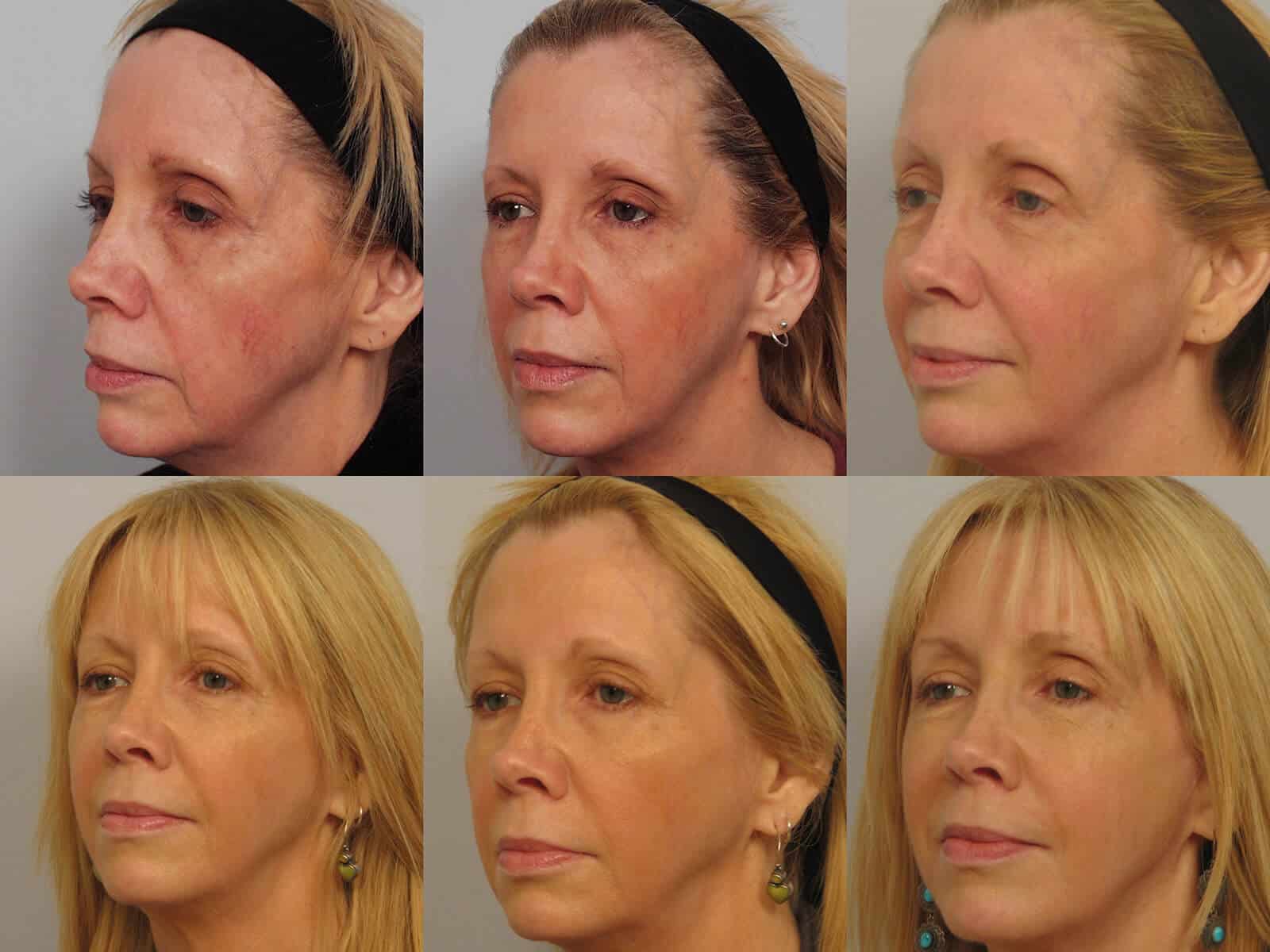 The Consultation
Dr. Persky will use his artistic vision to evaluate your facial structure and help you decide if Sculptra® Aesthetic is the right treatment for you. Often, if there is excessive sagging skin or deep under-eye bags, a non-invasive procedure such as Ultherapy, and or a surgical procedure such as eyelid surgery or facelift surgery may be more appropriate. Dr. Persky will go over your options and suggest the most beneficial treatment for achieving your goals. At this time, it is important to mention any previous allergic reactions or skin infections.
Procedure
Prior to the procedure, a topical local anesthetic cream can be administered to provide patient relief from any pain or discomfort. Dr. Persky administers the Sculptra® Aesthetic treatment by injecting the solution beneath the skin's surface in the treatment area(s). Sculptra powder is dissolved in a local anesthetic solution which helps patient comfort. Multiple injections will be used to restore each targeted area. The number of injections sessions depends on age and the amount of volume required to re-create the natural heart-shaped face of youth. Most patients will require two to four treatments sessions spaced two months apart.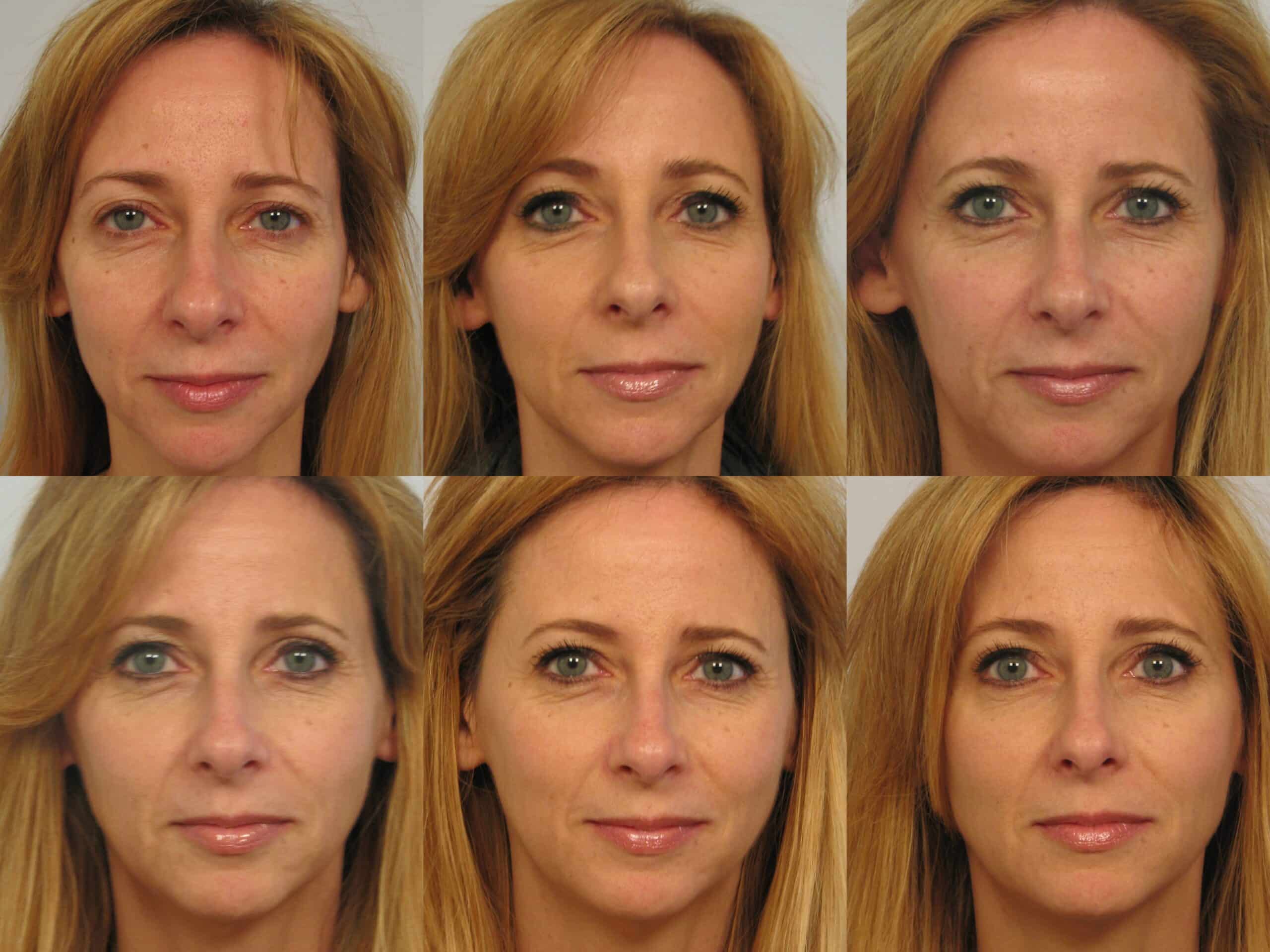 Recovery and Results
Sculptra® Aesthetic does not require any downtime; however, some patients may expect some minimal bruising and swelling for a few days after the procedure. Most patients look and feel great immediately after their treatment. Less than half percent of patients may develop inconspicuous small papules or nodules under the skin that will diminish over time.
After each treatment, patients will notice a gradual improvement in the tone, volume, and texture of the skin. Sculptra® Aesthetic takes between six to 12 weeks to stimulate new collagen growth and for volume to be gradually restored. Dr. Persky will then evaluate your facial architecture and help you decide if another treatment is necessary for achieving your goals. Some young patients can achieve full results in one treatment session, and older patients over the age of 60 may need up to four treatments.
The results of Sculptra® Aesthetic emerge slowly over time. Patients can expect a dramatic change to hollows and depressions in the face, cheeks, and eyes as well as a significant increase in the skin's thickness. Once new collagen has formed and the skin has strengthened, patients will notice that their facial shape has more youthful, natural-looking contours. The results last from 2 to 4 years once the aesthetic goal is reached.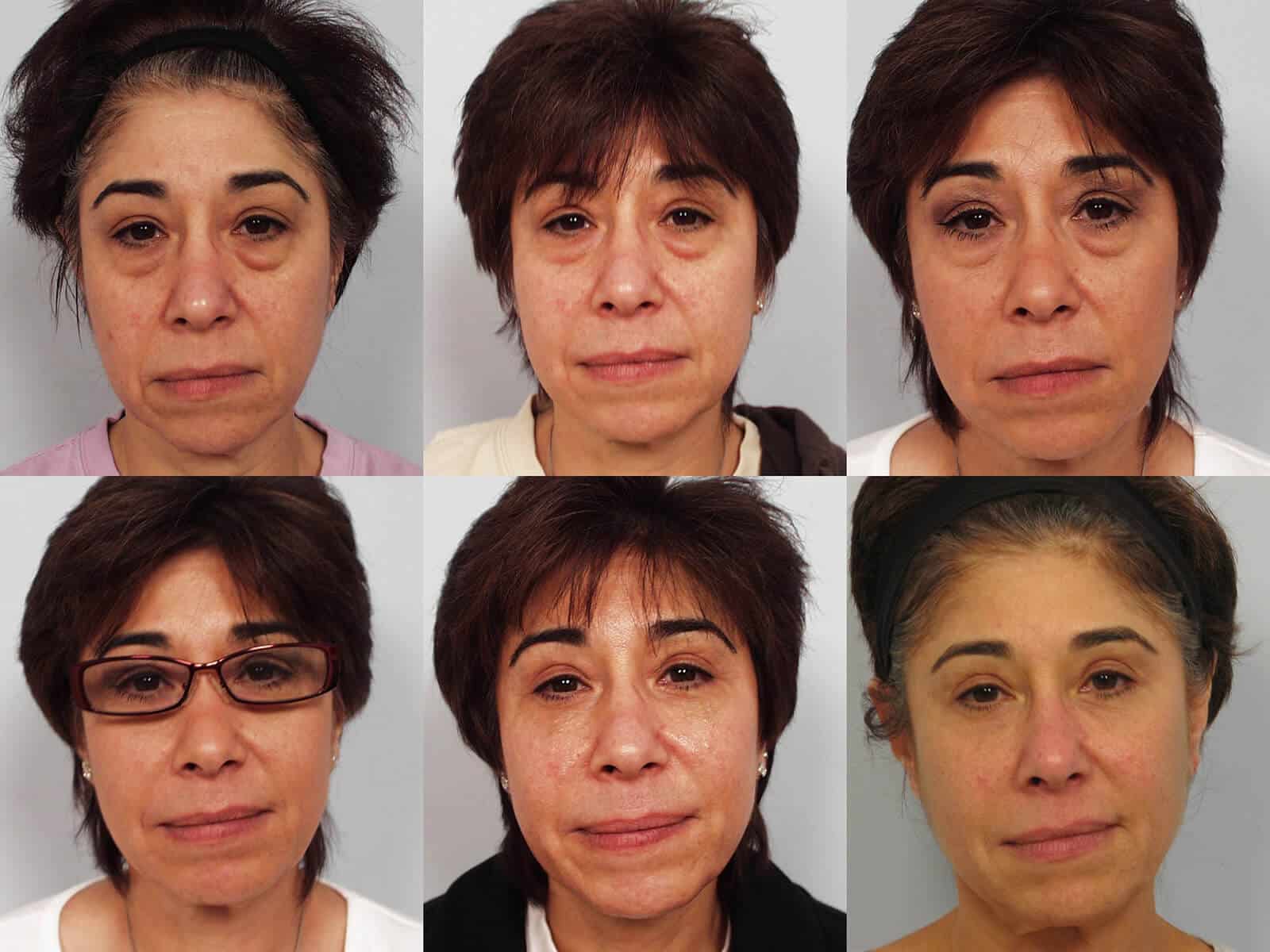 Scheduling Your Consultation
Dr. Persky is an experienced and reputable facial plastic surgeon who has helped many patients achieve their cosmetic goals. Call our office in Encino today at (818) 918-9252 to find out how he can help you obtain the aesthetic you desire or to learn more about our financing options. You can also fill out our online contact form. 
If you are traveling from out-of-town, please call (818) 918-9252 and send an email to Bookings@DrPersky.com. Once your photos are reviewed, you will be contacted by the office. To make your visit as comfortable and convenient as possible, we have selected the best hotels in the Los Angeles, Sherman Oaks, Calabasas, Thousand Oaks, and San Fernando Valley areas. You can find the full list of recommended accommodations here.