Aging can cause changes in the skin, especially the skin on the face. Considering that the face is one of the first attributes someone notices, many of those who have fine lines, wrinkles, and sagging skin tend to be concerned about looking aged, tired, and worn out. This is especially true when people have a loss of facial volume which can cause these signs of aging to develop. These issues cannot be corrected with over-the-counter treatments such as creams and ointments.
Dr. Michael A. Persky offers the latest and one of the most effective FDA-approved facial filler treatments, Juvéderm/Voluma ®XC. This FDA-approved injectable gel is made of hyaluronic acid and is injected deep under the skin to correct age-related volume loss. Dr. Persky has been using injectable facial fillers since the original FDA-approved filler, collagen, came to the market 25 years ago. He is an injectable filler trainer and personally treats all of his patients with his expert technique. He has injected more Voluma than any other practice in the San Fernando Valley & Calabasas area.
If you are interested in a Juvéderm/Voluma ®XC Procedure, please schedule your consultation with Dr. Persky by calling (818) 918-9252. Join our newsletter to receive special offers & promotions exclusively available for subscribers.
Juvéderm/Voluma ®XC Can Correct: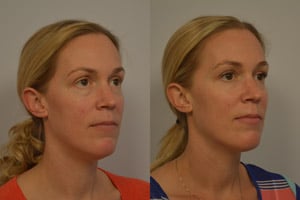 Tired-looking eyes
Sagging cheeks
Deep nasolabial folds
Lines on the sides of the cheeks
Fine lines at the corners of the mouth
Sagging along the jawline
Candidates
A good candidate for Juvéderm/Voluma ®XC would like to target volume loss in the face that causes sagging skin, fine lines, and wrinkles. Juvéderm/Voluma ®XC lasts for two years and gives immediate results. It is a great treatment to "look like yourself, just a better version", as Dr. Persky uses his natural artistic vision to create beautiful lasting results. Conservative use of Voluma allows our patients to return for a little more as needed to look their best prior to special occasions, birthdays, or whenever they feel the need for a "pick-me-up." Candidates should discontinue the use of blood thinners, such as Advil® and MOTRIN®, for at least one week prior to treatment.
The Consultation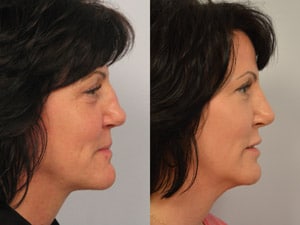 Before your consultation, it is helpful if you know what specific area(s) of the face you would like treated and what you are trying to achieve. Dr. Persky will evaluate your facial skin and discuss your goals to help you determine if Juvéderm/Voluma ®XC is the injectable that will most benefit you. We will also share many natural before and after treatment photos with you.
Procedure
Using a small, thin needle, Dr. Persky will inject small amounts of the Juvéderm/Voluma ®XC solution into strategic areas of the face to maximize the volume replacement and lifting effect of the filler. Typically, Juvéderm/Voluma ®XC is used in the cheeks and zygomatic arches (the side of the cheekbones extending to the ear). Most patients report that Voluma injections are more comfortable than having Botox injections.
Recovery
After Juvéderm/Voluma ®XC treatment, patients can immediately return to work and normal activities. Some patients may experience some bruising at the injection site. For the most part, Juvéderm/Voluma ®XC is a safe and effective treatment for correcting volume loss in the face. In rare cases, patients may notice a lump or bump on or around the injection site; however, this will alleviate within two to three days.
Results
Once the treatment is complete, results will be immediately noticeable. Most patients achieve results that last up to two years when used in the cheek area. Juvéderm/Voluma ®XC is a quick, easy, comfortable, and safe treatment that can add facial volume to improve tired eyes, saggy cheeks, nasolabial folds, and loose skin along the jawline while creating a natural appearance.
Scheduling Your Consultation
Dr. Persky is an experienced and reputable facial plastic surgeon who has helped many patients achieve their cosmetic goals. Call our office in Encino today at (818) 918-9252 to find out how he can help you obtain the aesthetic you desire or to learn more about our financing options. You can also fill out our online contact form. 
If you are traveling from out-of-town, please call (818) 918-9252 and send an email to Bookings@DrPersky.com. Once your photos are reviewed, you will be contacted by the office. To make your visit as comfortable and convenient as possible, we have selected the best hotels in the Los Angeles, Sherman Oaks, Calabasas, Thousand Oaks, and San Fernando Valley areas. You can find the full list of recommended accommodations here.