Emsculpt® in Encino, CA
Most men and women desire a fit body and attractive figure, complete with a strong core and chiseled body contours. Dedicated physical training and strict healthy dieting can sculpt the body and trim unwanted fat, but sometimes even the most diligent efforts leave one with more to be desired. A very fit yoga instructor friend of mine has said, "Everyone has a little 'pudding' that they would like gone!" Many of us lack the time to incorporate a workout routine into our schedules, or we hesitantly resist surgical procedures that could address our concerns. Non-invasive procedures, such as CoolSculpting® and Venus Freeze™/Venus Legacy™, can produce stunning fat reduction and skin tightening effects that complement your physique; however, these treatments do not address the tone and strength of the underlying musculature. Emsculpt® is the only non-invasive technology that addresses muscle.
Emsculpt® is a revolutionary, FDA-cleared device used in a painless series of four 30-minute treatments over a two-week period clinically proven to increase muscle mass (by 16 to 19 percent) and decrease unwanted fat (by 19 to 21 percent) in the body. This treatment utilizes high-intensity focused electromagnetic energy (HIFEM®) technology that stimulates supramaximal muscle contractions that build muscular tissue with no downtime or pain. There is immediate increase in muscle mass as new muscle fibers are formed. A single session of supramaximal muscle contractions from Emsculpt® is the equivalent of doing 20,000 crunches or squats depending upon whether the abdomen or buttocks respectively are being treated. As the targeted muscles develop mass, they require fuel that is taken from the surrounding fat cells, which along with active contractions of muscle on fat, result in decreased unwanted fat. Patients who opt for Emsculpt® can enjoy incredible, non-surgical abdominal, buttocks, arm, and leg enhancement and definition that cannot otherwise be achieved with traditional at-home methods or other medical devices.
Emsculpt® was tested over a one-year period at seven independent U.S. centers. Results were documented using photography as well as CT, MRI, and ultrasound before and after comparisons. It was found that Emsculpt® resulted in a 16 percent increase in abdominal muscle mass and a 19 percent decrease in fat. On the buttocks, the settings are adjusted so that the buttocks muscle is toned and lifted without decreasing fat volume.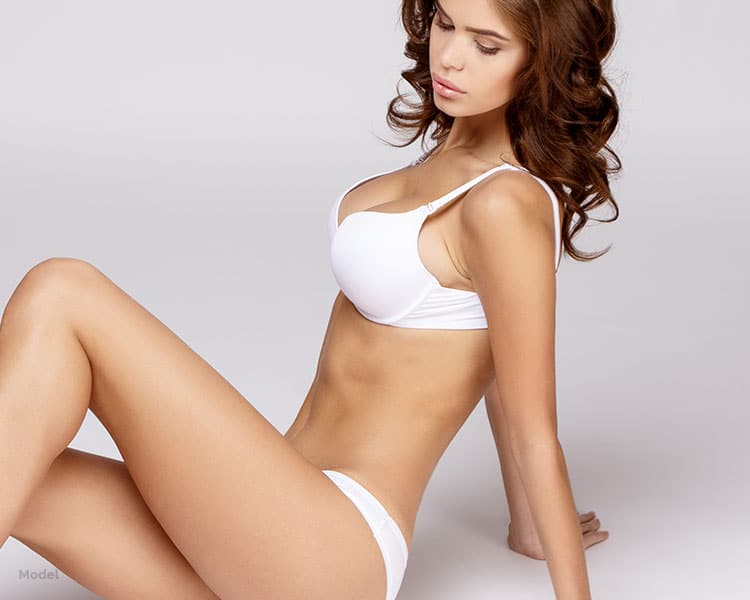 Results may vary
What Can Emsculpt® Achieve?
Improves abdominal definition (get your six pack back)
Stronger, toned abdominal muscles
Improves core muscles, improving athletic endurance and performance
Firmer, more prominent buttocks (butt lifting)
Increases biceps/triceps by two inches, increases calf and thigh muscle strength
Strengthens postpartum stretched abdominal muscles in women
Decreases diastasis recti by 10 to 15 percent
EMSELLA™, Emsculpt®'s equivalent technology for pelvic floor muscles successfully treats stress urinary incontinence and improves sexual health
Increases clothing options
Enhances confidence
Am I a Candidate for Emsculpt®?
Anyone who wishes to build their body, kick start their fitness routine, or just stay in their best possible shape are candidates for personalized Emsculpt® treatments. Those who struggle with flat, saggy, or small buttocks or a lack of abdominal definition can benefit from treatment with Emsculpt®. Those who wish to build strength and definition in their arms and legs are great candidates for Emsculpt®. Postpartum women with stretched abdominal muscles can tighten their abdomen. Gym "rats" who devote hours of exercise effort will see great improvement in their appearance.
Ideal patients must also be healthy and have realistic expectations of this procedure. You should consult with Dr. Persky, one of the first Emsculpt® providers not only in the U.S. but in the world, to find out if you are a good candidate and qualify for the treatment.
Emsculpt® is beneficial for many ages, but you should be at least 18 years old before receiving treatment. The majority of Emsculpt® patients are between 20 and 70 years old.
Can Emsculpt® Help Me Lose Weight?
Emsculpt® treatment does not necessarily help you lose weight because it does not remove fat and is not a weight-loss procedure. It is recommended that you are at or near your ideal weight before receiving Emsculpt® treatment. However, you may wish to combine CoolSculpting® and Venus Freeze™/Venus Legacy™ with your Emsculpt® treatment to help remove stubborn fat and tighten your skin.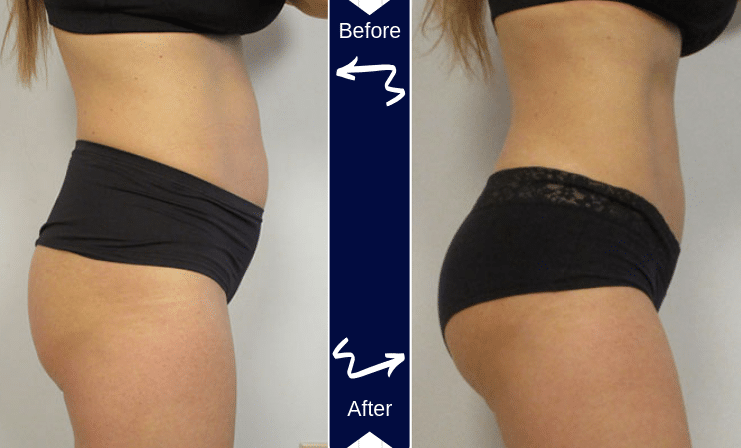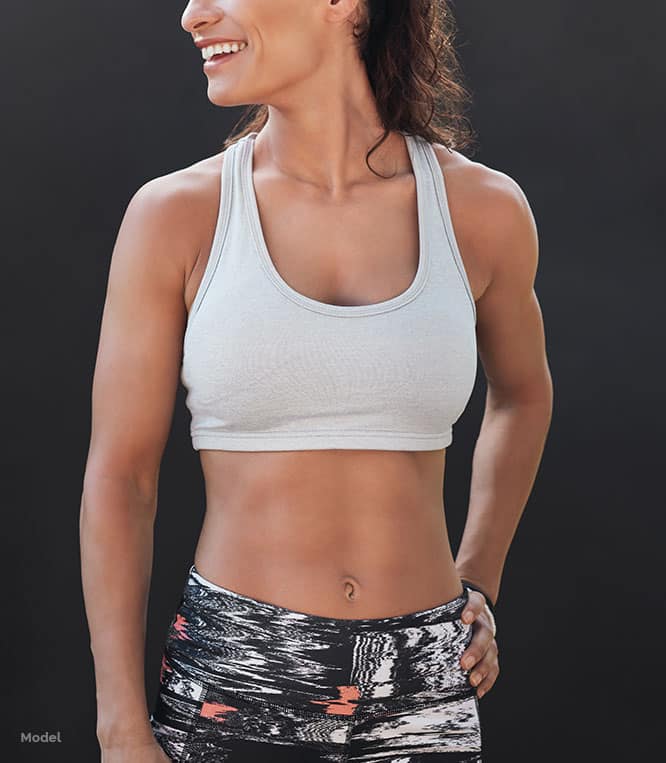 Results may vary
Contraindications to Emsculpt®
Patients with any metallic implants should advise us of their location. Women should preferably have their Emsculpt® treatments when not menstruating. There are a few other minor contraindications that we will go over with you at your consultation.
Are the Results of Emsculpt® Permanent?
Emsculpt® treatment results are meant to be long lasting. It is important to exercise regularly and maintain a healthy diet to maximize your results. This treatment may be redone later if necessary.
How Can I Learn More About Emsculpt®?
For more information about Emsculpt® treatment and an accurate price estimate or to schedule your non-surgical body contouring consultation with Dr. Persky, contact our office by calling (818) 501-3223.