"Dream as if you'll live forever.  Live as if you'll die today."  ~James Dean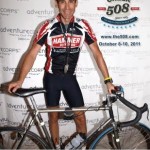 Recently a lovely woman visited my office in consultation along with her mother who was visiting from the midwest.  When I asked, "What brings you in today?", she responded, "Well when I initially scheduled this consultation it was to discuss how I could look my best for my upcoming wedding, but my fiance was recently killed, since I had the appointment anyway, now we can talk about looking better for his funeral."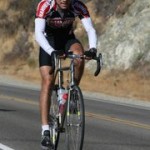 Two days earlier while on a weekend competitive sanctioned bike ride together, her fiancee was struck by a speeding hit and run driver, alcohol may have been involved. 
Every moment of every day, lives are changed in fractions of seconds.  A young women's mammogram reveals a tumor, a new abdomen pain is diagnosed as ovarian cancer, a parent loses a child, a truly great person is taken from us before their time.   At moments like these we realize how much we had taken for granted.   
Be thankful for what you have.  And if what you are thankful for is a living being, let them know about it while they are still alive.   It will give them a little more to be thankful for during our relatively short time together.  May my patient's fiance's soul be bound to eternal life.  Much love.
"Sorrow makes us all children again–destroys all differences of intellect.  The wisest know nothing."  Ralph Waldo Emerson
Dr Michael Persky is located in Encino, California but services all of Los Angeles and the San Fernando Valley. Including, Beverly Hills, Hollywood, Santa Monica, Malibu, Sherman Oaks, Studio City, Calabasas, Woodland Hills, Tarzana, Westlake, Thousand Oaks, Agoura Hills and more