Posted July 03, 2011 in Blog, Skin Care Products, Uncategorized
Nicole Berrie wrote an excellent article recently (7/2/11) in the Wall Street Journal in which Lauren Remington Platt shares her grooming secrets.  Ms. Platt lauched Vensette, a New York City based members-only booking service that sends makeup artists straight to a client's home, office or even her gym!  Ms. Platt's goal is very similar to Dr. Sunder and Dr. Persky's aesthetic goals, "The idea is to make you look like you, only better."  In the article, Ms. Platt reveals her pet peeves and beauty tricks.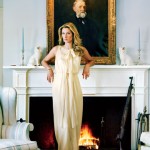 Best Kept Secret:  Embryolisse Lait-Creme Concentre` A three-in-one product–primer, makeup remover and moisturizer.
Ms. Platt's Daily Regime:  Gentle face wash and Glycolic Toning Complex by DDF.  Ellis Faas foundation and Kiehl's lip balm #1.
Beauty Trick:  When doing a darker eye, it's important to have a foundation base (Chanel #30 in Shell) so that the color doesn't budge despite constant blinking.
Recent Discovery:  Clay mask by aloe-based, organic skin-care Gunilla of Sweden.
Beauty Pet Peeve:  Colored eyeshadow going up to the eyebrow…it should always stop at the eye bone.
Can't Live Without:  MAC Fluidline Eyeliner in Blacktrack…literally doesn't move.
Best Red Lipstick on the Planet:  Giorgio Armani's #400, matte finish.
Most Overrated Product:  Expensive mascara, she uses Maybelline Great Lash.  A handful of factories all make the same product, it comes down to packaging.
Perfume:  Yves St. Laurent cologne for men (it's really light).
Nail Polish: Essie Waltz and Wicked
Best Inexpensive Products:  Neutrogena's makeup remover towelettes, Physicians Formula Pyramid bronzer, Cover Girl clear mascara for eyebrows, and Duo fake eyelash glue.
Biggest Indulgences:  Makeup brushes by Shu Uemura, Chanel's Les 4 Ombres eyeshadow palettes and her dermatologist Kathryn Frew at Juva Skin and Laser Center.
Key to Taking a Great Photograph:  Mineral powder by T. LeClerc
Red Carpet Secret:  Makeup should be heavier.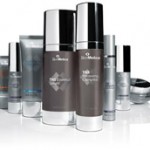 I might add that Ms. Platt should consider the use of Dr. Persky and Dr. Sunder's "Must Have" skin care product, TNS Essential Serum for clients who wish to look their absolute best.  Be well.
Dr Michael Persky and Dr. Sarmela Sunder are located in Encino, California and Beverly Hills, California but service all of Los Angeles and the San Fernando Valley. Including, Beverly Hills, Hollywood, Hancock Park, Brentwood, Santa Monica, Pacific Palisades, Malibu, Sherman Oaks, Studio City, Calabasas, Woodland Hills, Tarzana, Westlake, Thousand Oaks, Agoura Hills and more