Posted May 26, 2015 in Beauty, Blog, Ulthera, Uncategorized
As stated by Dr. Persky, MD, Persky Sunder Facial Plastic Surgery, Encino
Points from the Video:
00:05- There are patients who ask about having ultherapy after having facial fillers;
00:34- How after sculptra, one may have ultherapy;
01:10- It is recommended to go in for ultherapy prior to fillers;
Patients often ask 'I have had facial fillers, can I have ultherapy?'Fortunately, most of the areas that we treat with ultherapy are areas that aren't filled. We don't like to treat over areas with filler, with ultherapy because we have heard from some patients that their fillers disappeared little bit quicker than in the past. Now, an exception of that is sculptra, filler that stimulates collagen production; You are able to treat with ultherapy in patients who have had sculptra, but things like juvederm, restylane, bella terra, we try not to treat over those areas with ultherapy. We actually encourage patients to have botox in their face, either prior to or shortly after ultherapy treatment, because we find that they get a better result when they are not moving a lot. There is a better collagen production, and if a patient is going to choose between having ultherapy or fillers, we usually recommend to have the ultherapy first and then the fillers a week or two later.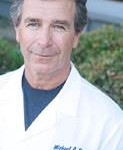 Dr. Michael Persky and Dr. Sarmela Sunder are located in Encino, California and Beverly Hills, California but service all of Los Angeles and the San Fernando Valley. Including, Beverly Hills, Hollywood, Hancock Park, Brentwood, Santa Monica, Pacific Palisades, Malibu, Sherman Oaks, Studio City, Calabasas, Woodland Hills, Tarzana, Westlake, Thousand Oaks, Agoura Hills, La Canada, Pasadena, and more. Please subscribe to our blog by clicking the link above, right, and "Like" us on Facebook. Thank you! + Michael Persky