Posted April 01, 2015 in Beauty, Blog, Sculptra, Uncategorized
With ageing, it has been observed that the skin thickness tends to decrease. Another important effect of ageing is the reduced level of collagen production below the skin. Due to this, many people have been experiencing sagging and loose skin around the mid-face region, below the chin and around the neck. One of the most effective treatments for this is Sculptra in Los Angeles; Sculptra is injectable dermal filler that is injected below the surface of the skin and directly into the area of fat loss. Sculptra helps to boost collagen production which in turn increases the skin thickness, thus helping in the tightening of the skin.
Dr. Michael Persky, MD of Persky Sunder Facial Plastic Surgery, Encino, a Board Certified Plastic Surgeon and reputed for facial surgery in Los Angeles, has all the expertise in Sculptra treatment. As per Dr. Persky, there may be some redness, swelling, pain, or bruising in the treatment area, but then, these signs are temporary and go away on their own within a few hours of the procedure. Dr. Persky elaborates on a patient getting back to a normal routine. "Everyone wants to know when they can get back to working out and resume a normal life after surgery. Most patients feel comfortable going back to their normal activities following treatment. Usually, no downtime is required."
The key advantage of Sculptra in Los Angeles is that it is non-surgical, non-invasive treatment with nearly no downtime. You may have a preliminary consultation with Dr. Persky and he will decide the appropriate number of treatment sessions and the quantity of Sculptra you will need at each session. The results of this treatment are partially visible after the first injection; However, the complete effect would be visible after a period of about 6 months.
Consult Dr. Persky; Being a reputed plastic surgeon, you can definitely bank on his advice and guidance.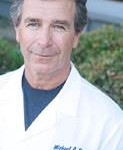 Dr. Michael Persky and Dr. Sarmela Sunder are located in Encino, California and Beverly Hills, California but service all of Los Angeles and the San Fernando Valley. Including, Beverly Hills, Hollywood, Hancock Park, Brentwood, Santa Monica, Pacific Palisades, Malibu, Sherman Oaks, Studio City, Calabasas, Woodland Hills, Tarzana, Westlake, Thousand Oaks, Agoura Hills, La Canada, Pasadena, and more. Please subscribe to our blog by clicking the link above, right, and "Like" us on Facebook. Thank you! + Michael Persky