Posted May 21, 2015 in Beauty, Blog, Uncategorized, Voluma
As stated by Dr. Persky, MD, Persky Sunder Facial Plastic Surgery, Encino
Points from the Video:
00: 11- He discusses how voluma is incomparable to any other filler;
00:20- He shares the results that voluma can deliver;
The most exciting thing about voluma for us is that there is no comparable filler. We have other hyaluronic acid fillers but they just don't last as long and they don't have the strength of spring of lifting. In other words, you can place voluma up in the cheeks laterally over the zygomatic arch, and you can get improvement under the eyes, in the nasal labial folds, in the lower cheek, and in the fine lines of the cheek. In some patients, you could even get improvement in the jaw line. There is no other filler that we have available that can do all those things, and then, last so long. For us, voluma has been a real game changer, and our patients really appreciate it. And there is no other filler that we use; After the treatment, we hand over the mirror to the patient, and there's always that wow, with voluma; It's a pretty amazing product.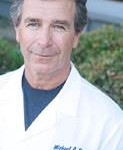 Dr. Michael Persky and Dr. Sarmela Sunder are located in Encino, California and Beverly Hills, California but service all of Los Angeles and the San Fernando Valley. Including, Beverly Hills, Hollywood, Hancock Park, Brentwood, Santa Monica, Pacific Palisades, Malibu, Sherman Oaks, Studio City, Calabasas, Woodland Hills, Tarzana, Westlake, Thousand Oaks, Agoura Hills, La Canada, Pasadena, and more. Please subscribe to our blog by clicking the link above, right, and "Like" us on Facebook. Thank you! + Michael Persky