Posted May 05, 2015 in Beauty, Blog, Celebrity Plastic Surgery, Fraxel Laser Treatment, Uncategorized
As stated by Dr. Persky, MD, Persky Sunder Facial Plastic Surgery, Encino,
Points from the Video:
00: 05- Dr. Persky discusses a few important aspects of Fraxel Light treatment;
00:35- He shares the immediate results of the treatment on a patient's face;
00:40- He discusses the benefits of the treatment;
Dr. Persky, MD, Persky Sunder facial plastic surgery, Encino, and a board certified plastic surgeon states that Fraxel light is a term that we claimed by using fraxel repair laser which is a fractionated carbon dioxide laser, turning the settings down to the lowest power and lowest percentage of skin treated. It is like having a laser skin peel that pumps up the skin. After a day or two, the patient's skin looks alive and fresh, and it's just a really nice rejuvenating treatment with little downtime, little rest; It is a great red carpet treatment that we do a few days before big events for many of our patients here in Hollywood who are before the public eye.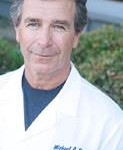 Dr. Michael Persky and Dr. Sarmela Sunder are located in Encino, California and Beverly Hills, California but service all of Los Angeles and the San Fernando Valley. Including, Beverly Hills, Hollywood, Hancock Park, Brentwood, Santa Monica, Pacific Palisades, Malibu, Sherman Oaks, Studio City, Calabasas, Woodland Hills, Tarzana, Westlake, Thousand Oaks, Agoura Hills, La Canada, Pasadena, and more. Please subscribe to our blog by clicking the link above, right, and "Like" us on Facebook. Thank you! + Michael Persky