Posted October 07, 2014 in Blog, CoolSculpting, Non-Invasive Treatments and Procedures, Non-Surgical Treatments, Uncategorized, Zeltiq
One of the most popular treatments today at Persky Sunder Facial Plastic Surgery is CoolSculpting by Zeltiq. It has been referred to as "Freeze the Fat", "Squeeze it and Freeze it", or by some of our patients as just "The Fat Machine". As I write this, we have a patient having his "love handles" and "tummy" reduced while he works on his computer between catching a little nap. The treatment is ideal for those who wish to get rid of or reduce that annoying bulge of fat that is resistant to diet and exercise.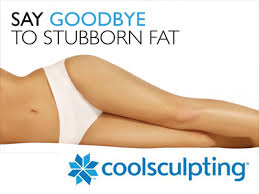 CoolSculpting takes one hour per area and is pain free. There is no downtime and you may return to normal activities immediately. The results can be seen as early as two to three weeks, and continue to improve over a 2 to 4 month time period. The fat bulge is reduced 20 to 25% each treatment so depending on how much fat is present at the beginning, it may take from 1 to 3 or 4 treatment sessions for ideal results. Our physicians personally perform all of the treatments to insure your safety and best results. If you can "pinch an inch" and want to freeze the fat or squeeze it and freeze it, feel free to contact us. Be well!
To see before and after images of CoolSculpting go to this link: http://www.coolsculpting.com/proven-results/before-and-after/
Dr. Michael Persky and Dr. Sarmela Sunder are located in Encino, California and Beverly Hills, California but service all of Los Angeles and the San Fernando Valley. Including, Beverly Hills, Hollywood, Hancock Park, Brentwood, Santa Monica, Pacific Palisades, Malibu, Sherman Oaks, Studio City, Calabasas, Woodland Hills, Tarzana, Westlake, Thousand Oaks, Agoura Hills, La Canada, Pasadena, and more. Please subscribe to our blog by clicking the link above, right, and "Like" us on Facebook. Thank you!