Posted April 16, 2015 in Beauty, Blog, Sculptra, Uncategorized

Ageing is an inevitable process…Collagen is a key structural component that makes your skin youthful and glowing. However, as you age, the body decreases the production of collagen, and it is due to this reason that you begin to see wrinkles, facial folds and fine lines on your face. Sculptra is a non-surgical cosmetic treatment that corrects shallow and deep facial wrinkles by replacing the lost collagen, thus providing you a much youthful appearance. Sculptra Los Angeles is a perfect treatment for those who do not wish to go under the knife, and yet, need a facelift. The best part about sculptra is that it has no incisions, no bruising, no scarring and a negligible downtime, unlike as in traditional facial plastic surgery Los Angeles.
Sculptra is an injectable liquid used to add volume to areas of the face that need a lift. Sculptra creates a soft, natural and more youthful contouring of the face by building collagen, and adding volume to hollow cheeks, boney cheekbones, hollow chin area, hollow temples, and nasolabial folds (nose to mouth).
If you wish to undergo sculptra, then you certainly need a surgeon who is specialized in this non-surgical facelift. Dr. Michael Persky, a board certified plastic surgeon, MD, at Persky Sunder Facial Plastic surgery Encino, has successfully carried out numerous treatments with Sculptra Los Angeles. Dr. Persky is specialized in injecting sculptra into the sub-cutis layer of the skin, thus resulting in tightening of the skin over the face and giving a refreshed look. There may be slight swelling, redness, itching, or tenderness after the procedure, but then, that subsides away in a short while. Results of sculptra can be partly seen immediately after the first session; however, it usually takes 4-6 weeks for the full impact to be visible.
For more details, contact Dr. Michael Persky, MD at Persky Sunder Facial Plastic Surgery, Encino, CA or call 818-501-3223.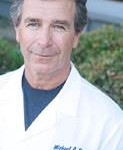 Dr. Michael Persky and Dr. Sarmela Sunder are located in Encino, California and Beverly Hills, California but service all of Los Angeles and the San Fernando Valley. Including, Beverly Hills, Hollywood, Hancock Park, Brentwood, Santa Monica, Pacific Palisades, Malibu, Sherman Oaks, Studio City, Calabasas, Woodland Hills, Tarzana, Westlake, Thousand Oaks, Agoura Hills, La Canada, Pasadena, and more. Please subscribe to our blog by clicking the link above, right, and "Like" us on Facebook. Thank you! + Michael Persky