Posted August 26, 2014 in Beauty, Blog, General Medical Information, Rhinoplasty, Uncategorized
Points from the video:
00:07 – Dr Persky advises to take rest for the first 2-3 days;
00:15 – He discusses how the patient needs to get going easy to avoid any increase in blood flow to the nose after undergoing rhinopasty;
00:34 – He advises to resume all aerobic activities after 3-4 weeks of rhinopasty;
We ask patients after rhinopasty to rest in bed for first two days; they are able to get up to go to the rest room, to go to the kitchen to get something to eat; but other than that, we want them stay down.
After about the third-fourth day, they are able to get up, walk around; they can come to the office, they can walk around the block if they want;
After about 3 1/2 -4 weeks, they can resume all aerobic activities and lifting. Prior to that time, anything they do can increase the blood flow to their nose and increase the risk of bleeding; so we ask the patient to kind of keep it quiet during the first 18-21 days after rhinoplasty.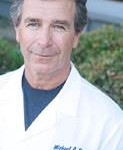 Dr. Michael Persky and Dr. Sarmela Sunder are located in Encino, California and Beverly Hills, California but service all of Los Angeles and the San Fernando Valley. Including, Beverly Hills, Hollywood, Hancock Park, Brentwood, Santa Monica, Pacific Palisades, Malibu, Sherman Oaks, Studio City, Calabasas, Woodland Hills, Tarzana, Westlake, Thousand Oaks, Agoura Hills, La Canada, Pasadena, and more. Please subscribe to our blog by clicking the link above, right, and "Like" us on Facebook. Thank you! + Michael Persky