Posted May 16, 2011 in Blog, Skin Care Products, Uncategorized
"Too much of a good thing can be wonderful"—Mae West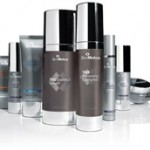 I just returned from the SkinMedica Educational Summit.  SkinMedica skin care products are based on the science of beautiful skin.  SkinMedica founder Dr. Richard Fitzpatrick's mission for the company was to create products that gave his patients the best possible outcomes.  When he insisted on the absolute best ingredients despite their cost to put in the products (some more than 70 times more costly to use than the ingredients in lesser brands), his chemists told him that he should use cheaper compounds.  Thankfully, Dr. Fitzpatrick stuck to his guns, and insisted that not only did he want the best for his patients, but that consumers want a product that works!
U.S. consumers of skin care products spends $2000-$3000 per year on lotions and potions in hopes to have the best skin possible.  These products are purchased in high end department stores, boutiques, online, medspas, and physicians offices.  Unfortunately, many of these products are not as effective as they are expensive, don't work well, and the uninformed patient is left to continue their quest for the best skin care.  The science behind SkinMedica is the reason that I confidently recommend these skin care products to all of my patients.

Dr. Persky's "must have" product is the "all in one"  TNS (Tissue Nurtrient Solution) Essential Serum which contains the highest concentration of growth factors, antioxidants, peptides, skin lighteners, and hyaluronic filling spheres (the spheres immediately fill fine lines) all in a single two chambered pump container.  93% of patients who use TNS Essential Serum for at least 90 days continue using the product.  When in doubt about the efficiency of TNS Essential Serum, we have our patients use it on only one side of their face for 2 -3 weeks at which time they can see the marked difference in their own skin. 
Scientific studies have shown statistically significant improvements in textural roughness, fine and coarse wrinkles, skin smoothness and radiance, overall photo-aging appearance, high patient satisfaction with product performance, prevention of short and long term ultraviolet (UV) induced skin damage, while being well tolerated with very low treatment-related adverse events.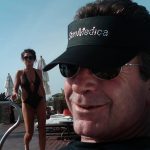 Other great SkinMedica products include Vitamin C and E Complex, Tri-Retinol Complex ES (Extra Strength), Redness Relief Calmplex,  TNS Illuminating Eye Cream, Dermal Repair Cream, Hydrating Complex, and three skin peel systems (very light, medium, and strong).  Please feel free to contact us with any questions about SkinMedica skin care products, or ask about what is best for you the next time that you visit our office.  My staff and I want you to have the healthiest skin possible, as well as always looking your best.   Most importantly, don't forget your sun protection.  Be well.
Dr Michael Persky is located in Encino, California but services all of Los Angeles and the San Fernando Valley. Including, Beverly Hills, Hollywood, Santa Monica, Malibu, Sherman Oaks, Studio City, Calabasas, Woodland Hills, Tarzana, Westlake, Thousand Oaks, Agoura Hills and more