Posted April 16, 2011 in Blog, Plastic Surgery in the News, Uncategorized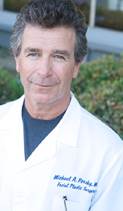 We are frequently asked, "What percentage of your patients are male?"  Over the years, male patients have made up about 15% of our practice.
A recent report by the American Society of Plastic Surgeons (ASPS) show that more men are having aesthetic procedures. Overall cosmetic plastic surgery procedures in men were up 2 percent in 2010 compared to 2009. However, many male surgical procedures increased significantly. Facelifts for men rose 14 percent in 2010 while male liposuction increased 7 percent.
2010 ASPS statistics show that men underwent more than 1.1 million cosmetic procedures, both minimally-invasive and surgical.
Men's Top Ten: Fastest-Growing Male Cosmetic Procedures (by percentage increase)
The list is comprised of the fastest-growing surgical and minimally-invasive procedures from 2009 to 2010. Criteria for inclusion: Procedure performed on at least 1,000 men in 2010. (Surgical procedures are listed in bold.)
1. Facelift – 14% Increase
2. Ear Surgery (Otoplasty) – 11% Increase
3. Soft Tissue Fillers – 10% Increase
4. Botulinum Toxin Type A – 9% Increase
5. Liposuction – 7% Increase
6. Breast Reduction in Men – 6% Increase
7. Eyelid Surgery – 4% Increase
8. Dermabrasion – 4% Increase
9. Laser Hair Removal – 4% Increase
10. Laser Treatment of Leg Veins – 4% Increase
Men's Top Ten: Most Popular Male Cosmetic Procedures (by volume)
This list is comprised of the top five surgical and top five minimally-invasive procedures by volume in 2010:
2010 Top Five Male Cosmetic Surgical Procedures
1. Nose Reshaping (64,000)
2. Eyelid Surgery (31,000)
3. Liposuction (24,000)
4. Breast Reduction in Men (18,000)
5. Hair Transplantation (13,000)
2010 Top Five Male Cosmetic Minimally-Invasive Procedures
1. Botulinum Toxin Type A (337,000)
2. Laser Hair Removal (165,000)
3. Microdermabrasion (158,000)
4. Chemical Peel (90,000)
5. Soft Tissue Fillers (78,000)
The list is sure to change in 2011 with the latest male friendly non-invasive treatments CoolSculpting by Zeltiq and Ultherapy by Ulthera, as well as the increased use of injectable Sculptra aesthetic.
CoolSculpting by Zeltiq targets unwanted fat bulges that are resistant to diet and exercise.  For males, the areas most commonly treated are the abdomen, love handles, and gynecomastia ("man boobs").  It takes one hour per spot treated, and the treatments are relatively painless.  Each treatment decreases the thickness of the subcutaneous fat layer by 20 to 25%. 

Ultherapy by Ulthera uses ultrasound technology to visualize the tissue layer being treated (muscle fascia and deep skin) and ultrasound energy to heat the targeted tissue.  It is the only FDA approved device that is indicated for both lifting and tightening of the face and neck.  The treatment takes about an hour and a half. 
Sculptra aesthetic is used to add natural volume to the face.  The advantage of Sculptra injections over other fillers include safety, effectiveness, predictability, longevity, and cost over time.
Persky Sunder Plastic Surgery offers these and other male oriented procedures for the man who wishes to look his best.  Be well.
Dr Michael Persky is located in Encino, California but services all of Los Angeles and the San Fernando Valley. Including, Beverly Hills, Hollywood, Santa Monica, Malibu, Sherman Oaks, Studio City, Calabasas, Woodland Hills, Tarzana, Westlake, Thousand Oaks, Agoura Hills and more