Posted December 15, 2014 in Beauty, Blog, Ulthera, Uncategorized
What is Ulthera in Los Angeles? It is an FDA approved technology that gives optimum results in lifting and tightening of the skin of the face, the neck and the forehead and eyebrows. Till very recently, the only solution for these visible signs of aging was the traditional surgical facelift that entailed considerable expenses and downtime. But all that has changed with this technologically advanced non-invasive and non-surgical method of facial plastic surgery. Ulthera is a simple hand held device that emits ultra sound waves. It is held against the targeted facial muscles and loose skin which leads to tightening of the skin, thereby giving a fresh and rejuvenated look.
Dr. Michel Persky, MD, eminent plastic surgeon and founder of Persky Sunder Facial Plastic Surgery, Encino, CA, says that the procedure is relatively painless when compared to other procedures. "It is not necessary to have a great deal of pain with Ulthera. I perform the procedure myself and make sure that the patients are as comfortable as possible and minimize any discomfort with a number of methods that are often asked about by other physicians and clinics. I find that using a little bit of local anesthetic goes miles in making people comfortable."
Dr. Persky is also an acknowledged expert in use of the new revolutionary Fraxel laser treatment that is used to eliminate "brown spots, age spots and also to improve tone and texture of the skin". In the original Fraxel system in use since 1994, patients had to be treated up to 5 times before the desired results could be achieved. In the present new and advanced form, the spots can be seen to disappear after a single treatment.
With multiple facial rejuvenation procedures available today, all that it takes is an experienced surgeon to carry them out and show desired results.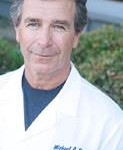 Dr. Michael Persky and Dr. Sarmela Sunder are located in Encino, California and Beverly Hills, California but service all of Los Angeles and the San Fernando Valley. Including, Beverly Hills, Hollywood, Hancock Park, Brentwood, Santa Monica, Pacific Palisades, Malibu, Sherman Oaks, Studio City, Calabasas, Woodland Hills, Tarzana, Westlake, Thousand Oaks, Agoura Hills, La Canada, Pasadena, and more. Please subscribe to our blog by clicking the link above, right, and "Like" us on Facebook. Thank you! + Michael Persky