How Effective is Thermage Encino, Los Angeles, Ca
Points from the video:
00: 05 – Dr. Persky gives an introduction to Thermage;
00:30 – He discusses the problems with thermage and other radio frequency technologies;
01:30 – He shares why they prefer ultherapy to thermage;
Thermage was the original radio frequency technology that was developed about 10-15 years ago; and was thought 'wouldn't it be great to be able to have a technology that we can use non-invasively on the skin, without cutting, that would tighten the skin, not only the face and neck, but of the body'.  The problems with thermage and with other radio frequency technologies were that the energy has to be transmitted from the skin on down; so there is bulk heating and what happened there that heat going down through the fat originally there was some loss of fat early in some of the patients; so things were modified; the energy is still transmitted through the skin on down, but the patient satisfaction rate historically with thermage has been very low in the 30-40% range.
There are patients that do get improved with thermage and certainly we see patients coming in for face lift consultancy, who actually look a lot younger than they should.  In their history they tell us that they had thermage 10 years ago, they don't think it worked, but we tell them it looks like something is happened to them.
We actually prefer ultherapy because of its precision of treating and lifting the face non-invasively.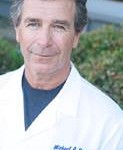 Dr. Michael Persky and Dr. Sarmela Sunder are located in Encino, California and Beverly Hills, California but service all of Los Angeles and the San Fernando Valley. Including, Beverly Hills, Hollywood, Hancock Park, Brentwood, Santa Monica, Pacific Palisades, Malibu, Sherman Oaks, Studio City, Calabasas, Woodland Hills, Tarzana, Westlake, Thousand Oaks, Agoura Hills, La Canada, Pasadena, and more. Please subscribe to our blog by clicking the link above, right, and "Like" us on Facebook. Thank you! + Michael Persky