Posted August 27, 2014 in Accent XL (Fat Sculpting, Skin Tightening), Beauty, Blog, Uncategorized
Points from the video:
00: 04 – Dr Persky explains the holy grails of plastic surgery;
00:20 – He discusses that they prefer ultherapy on the face;
01:15 – He discusses a technology called Venus freeze, and another one called Excellus;
One of the holy grails of plastic surgery today is to being able to find something that tightens the skin non-invasively, non-surgically, without causing any damage. Currently on the face we prefer ultherapy with the micro focused ultrasound effects, and it is very effective and very safe; on the body though, there are so many patients, particularly, young mothers, or women in their 40s or 50s, who have great figures, they work out, but they just have a bit of loose skin….
O we would really like to find something that is effective and safe, and right now all those technologies are radio frequency based. The ones that stand out at the current time are a technology called Venus Freeze, which has about 85% patient's satisfaction level or was it worth it level.
The other one is Excellus, another radio frequency technology, it has about 73% patient satisfaction rate. The problems with these technologies is they require multiple treatments, usually once a week, and then some maintenance, once a month or once every few months once patients have received their treatment. There have been some remarkable results with them. There is a variability with how do patients respond to radio frequency, but it is the best thing out there that we have currently.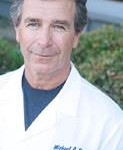 Dr. Michael Persky and Dr. Sarmela Sunder are located in Encino, California and Beverly Hills, California but service all of Los Angeles and the San Fernando Valley. Including, Beverly Hills, Hollywood, Hancock Park, Brentwood, Santa Monica, Pacific Palisades, Malibu, Sherman Oaks, Studio City, Calabasas, Woodland Hills, Tarzana, Westlake, Thousand Oaks, Agoura Hills, La Canada, Pasadena, and more. Please subscribe to our blog by clicking the link above, right, and "Like" us on Facebook. Thank you! + Michael Persky