Posted August 26, 2019 in Facial Rejuvenation
Youthful, radiant skin may be achieved by following our 5 tips about how to keep your skin healthy. Even if you have a full, busy schedule, these tips can help you keep your skin looking young.
While you might get away with some bad habits when you're young—like going to bed without washing your face—maintaining a skincare routine for your 20s and 30s must include using cleansers for your skin type, moisturizers, and occasional gentle scrubbing or masks. Below are the top 5 tips for refreshed skin to appear rejuvenated and youthful without requiring downtime or lengthy procedures.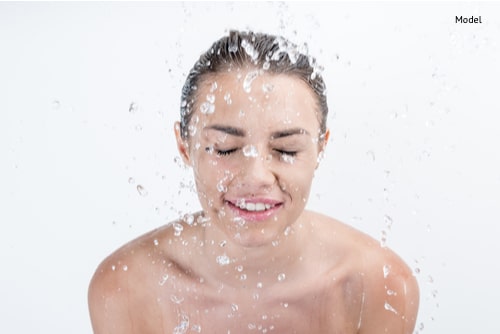 1. Drink plenty of water and stay hydrated.
Water nourishes your body and expels toxins, which can lead to healthier looking and feeling skin. Moisturizing your skin can also help you retain healthy hydration and make your skin appear smoother and softer.
2. Use sunblock daily and wear protective clothing.
A large-brimmed hat, sunglasses, and sunblock can all protect your skin from the harsh rays of the sun that lead to age spots, wrinkles, and other adverse side effects. If you enjoy a tan from the sun, we recommend going for a spray tan or purchasing a bronzer lotion instead of allowing the sunlight to damage your skin cells.  My father said, "In moderation, most everything is good for you. Michael, I am going outside in the sun for 10 minutes for my daily Vitamin D!"
3. Invest in a regular skincare treatment.
Your best options are those designed to reduce wrinkles and other skin concerns, along with a high-quality skincare product line to use at home every day. It is usually recommended that you wash your face once in the morning and once at night, followed by a toner, a serum, and a moisturizing system. Everyone has different skincare concerns, so it is best to discuss your skin type first and decide which system can address your needs and achieve optimal results.
4. Eat a healthy diet and be aware of what you put into your body.
Some foods can irritate the skin and cause excess oil accumulation, acne, and other concerns. Discuss your eating habits with your primary physician and see how you can enhance your skin through healthier diet choices. Food allergies or triggers can be identified and eliminated. In addition to your diet, when you remove habits, such as smoking or excessive alcohol consumption, you can significantly improve your skin.
5. Try out cosmetic procedures.
Injectable facial treatment options are provided by Dr. Persky to help remove wrinkles, smooth the skin, and plump areas with lost volume.
Here is a list of injectable facial procedures:
Sculptra® Aesthetic can reduce wrinkles, reduce scarring, and improve volume in the cheeks, under-eyes, and other areas of the face.
JUVÉDERM VOLUMA® XC addresses volume loss, which can also correct fine lines and wrinkling.
Lip augmentation is designed to plump the lips for a fuller, more voluptuous mouth.
Restylane® can address vertical lip lines and other minor wrinkles or fine lines.
RADIESSE® can correct fine lines and creases along the jawline, mouth, and chin area.
BOTOX® Cosmetic relaxes the facial muscles to help soften the face and smooth the skin.
Micro-Botox tightens, lifts, and smooths the skin while decreasing oil production and diminishing sweating.
Aqua-Gold uses tiny fine needles to place microscopic doses of hyaluronic acid combined with Botox superficially into the outermost layer of the skin. This results in hydrated, smooth, and radiant skin.
Oxygen Infusion Facials hydrate the skin and leave it glowing.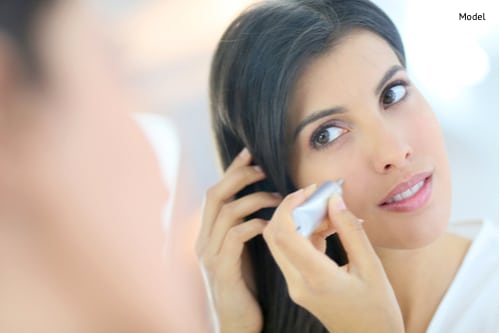 To discuss injectable facial treatments and other tricks for rejuvenating your skin, please contact our office by calling 818-918-9252 or by filling out our online contact form.