Posted August 08, 2013 in Beauty, Blog, featured, Rhinoplasty, Uncategorized
Just in case you are on the television game show "Family Feud", and you are asked to name the 5 top reasons that patients give for having a rhinoplasty (nose job), here they are, hopefully your family and you will be the big winners:
1. Take the "bump" down from the profile (nasal dorsum).
2. Make a round, bulbous tip more refined (tiplasty).
3. Droopy tip of nose, especially when smiling.
4. Unable to breath through nose, "While you're in there Doc, how about making my nose look a little better", or "The Ashley Tisdale Nose Job." Who looks like she has also had a later revision rhinoplasty.
5. Nose is too wide.
Please feel free to contact our office with any questions that you may have regarding your nose. We are happy to answer your questions over the phone, on a "Skype Conulstation", or in person. Be well.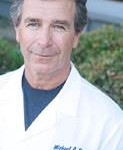 Dr. Michael Persky and Dr. Sarmela Sunder are located in Encino, California and Beverly Hills, California but service all of Los Angeles and the San Fernando Valley. Including, Beverly Hills, Hollywood, Hancock Park, Brentwood, Santa Monica, Pacific Palisades, Malibu, Sherman Oaks, Studio City, Calabasas, Woodland Hills, Tarzana, Westlake, Thousand Oaks, Agoura Hills, La Canada, Pasadena, and more. Please subscribe to our blog by clicking the link above, right, and "Like" us on Facebook. Thank you! + Michael Persky