Posted August 14, 2013 in Beauty, Blog, Botox and Facial Fillers, Neck Lifting, Non-Surgical Treatments, Uncategorized
Recently in a spinning class, the instructor said, over Cher's (It's a Woman's World) song, "…and if you like spinning in the dark, come to my 5 am class. We keep the lights low…everyone looks as if they are 10 years younger!" This was not at a Soul Cycle, where I hear the the lights are always low.
The "looking 10 years younger in the dark" comment reminded me of one of our tongue in cheek sayings at Persky Sunder Facial Plastic Surgery. Dr. Sunder and Dr. Persky believe that you should, "Look Good Even With the Lights On!"
Our practice's goal is that you look your best and most beautiful always. "Your best" is looking naturally better than you did in the past. You should look like yourself…just a more rested, healtier, fresher, and youthful "self" (in any kind of lighting). We are proud of our skin care, spa aesthetician services, aesthetic procedures from the slightest cosmetic injection to non-invasive aesthetic treatments, to the most elegant rhinoplasty or facelift surgery.
We also believe that it is only right to give credit where credit is due. "Look Good Even With the Lights On at Persky Sunder Facial Plastic Surgery!" originated many years ago, in a dimly lit, early morning Barry's Boot Camp class, when one of our most beautiful, intelligent, and outright funny and entertaining patient (you all know who you are) commented that after her recent visit to our practice that she "looks really good…even with the lights on." We are grateful for the privilege of helping our patients achieve and maintain your facial aesthetic goals and health for many years to come. Please feel free to contact us with any questions or concerns that you may have regarding beauty and facial aesthetics. Be well!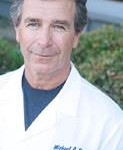 Dr. Michael Persky and Dr. Sarmela Sunder are located in Encino, California and Beverly Hills, California but service all of Los Angeles and the San Fernando Valley. Including, Beverly Hills, Hollywood, Hancock Park, Brentwood, Santa Monica, Pacific Palisades, Malibu, Sherman Oaks, Studio City, Calabasas, Woodland Hills, Tarzana, Westlake, Thousand Oaks, Agoura Hills, La Canada, Pasadena, and more. Please subscribe to our blog by clicking the link above, right, and "Like" us on Facebook. Thank you! + Michael Persky