Posted June 30, 2013 in Beauty, Blog, Fraxel Laser Treatment, Ulthera, Uncategorized
Actress Courteney Cox, 49 years old, appears more beautiful now that she did ten years ago. What is her secret to looking amazingly youthful and beautiful. In a recent NEW YOU Magazine article interview, Ms. Cox was very candid in sharing her beauty treatments.
At the recently completed Vegas Cosmetic Surgery 2013 meeting, the consensus was that beauty is about having a "natural", unoperated upon look. Chicago facial plastic surgeon and colleague Steven Dayan, MD in his New York Times Best Seller List book, "Subliminally Exposed" emphasizes that by correcting subtle signs of aging, patients can look naturally more beautiful, creating more self-esteem.
Ms. Cox is the "poster girl" for how those millimeters of change make years of difference in appearance. She is also one of the few Hollywood stars who is willing to admit that she has Botox treatments. To the question, "What else have you tried?", she answered, "I am a big laser believer. I really think they are the wave of the future. I just did Ulthera (not a laser but an ultrasound treatment that Dr. Persky lectured on in Vegas this week), which is supposed to produce collagen. And I'm about to do Fraxel (Dr. Persky and Dr. Sunder are Fraxel experts), which will get rid of all these brown spots on my arms, chest, and face."

Thank you, Courteney Cox. You look great!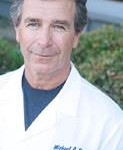 Dr. Michael Persky and Dr. Sarmela Sunder are located in Encino, California and Beverly Hills, California but service all of Los Angeles and the San Fernando Valley. Including, Beverly Hills, Hollywood, Hancock Park, Brentwood, Santa Monica, Pacific Palisades, Malibu, Sherman Oaks, Studio City, Calabasas, Woodland Hills, Tarzana, Westlake, Thousand Oaks, Agoura Hills, La Canada, Pasadena, and more. Please subscribe to our blog by clicking the link above, right, and "Like" us on Facebook. Thank you!
+ Michael Persky