Posted July 04, 2013 in Beauty, Blog, Face Lift, Neck Lifting, Non-Surgical Treatments, Ulthera, Uncategorized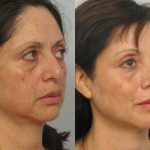 As an international lecturer and instructor for Ultherapy by Ulthera, I often hear questions about the pain of Ulthera, "Ulthera is the best lifting and tightening non-surgical treatment for the face and neck, but it is so painful!", or "But Dr. Persky, how do you manage the pain?". We are dedicated to keeping our Ulthera patients as comfortable and pain free as possible. Over the past 3 years we have developed techniques that make Ulthera most effective and very tolerable (even in patients with a low pain threshold). Both Dr. Sunder and I are facial plastic surgeons with full knowledge of facial and neck anatomy along with the nerves that can be blocked with a small amount of local anesthesia. Our Ulthera treatments are performed by physicians only.
Today we received these kind words from a patient whom we treated with an extended neck Ulthera treatment just two days ago:
Hi Dr. Persky,
I just wanted to thank you for the terrific treatment on Tuesday. The pain control was spectacular as it seemed you injected me in areas that were already numbed. I have a few small areas of bruising but nothing serious.
The great news is that there is already a marked improvement along the jawline, which is of course what we wanted. I am amazed and excited to see such improvement already.
Thank you also for taking your time and really giving me such a thorough treatment. I am very grateful.
Hope to see you next year 🙂
Aloha and mahalo,
(Name deleted)
Don't let the fear of pain keep you from looking your best. We understand your concerns and treat you as we would want to be treated ourselves. Be well!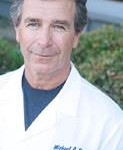 Dr. Michael Persky and Dr. Sarmela Sunder are located in Encino, California and Beverly Hills, California but service all of Los Angeles and the San Fernando Valley. Including, Beverly Hills, Hollywood, Hancock Park, Brentwood, Santa Monica, Pacific Palisades, Malibu, Sherman Oaks, Studio City, Calabasas, Woodland Hills, Tarzana, Westlake, Thousand Oaks, Agoura Hills, La Canada, Pasadena, and more. Please subscribe to our blog by clicking the link above, right, and "Like" us on Facebook. Thank you! + Michael Persky