Posted August 19, 2014 in Accent XL (Fat Sculpting, Skin Tightening), Beauty, Blog, Uncategorized
Points from the video:
00.01 – Origin of Coolsculpting
00.11 – Why Coolsculpting
00.36 – Coolsculpting procedure
Zeltiq is a company that has developed a device that's been now renamed Coolsculpting.
Coolsculpting or Zeltiq is a process that uses a large suction cup applicator that's applied to fat bulges on the body that are resistant to diet and exercise. The suction hand piece is applied in the area where we want to reduce fat. It's left in place for one hour.
There is cold plates inside the suction hand piece that freeze the fat selectively. After one hour, the hand piece is taken off, the tissue is massaged and then we see that there's a 20 to 25 per cent reduction of that fat layer per treatment over time and that's usually over a 2 to 4 month period.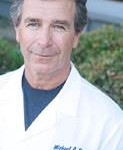 Dr. Michael Persky and Dr. Sarmela Sunder are located in Encino, California and Beverly Hills, California but service all of Los Angeles and the San Fernando Valley. Including, Beverly Hills, Hollywood, Hancock Park, Brentwood, Santa Monica, Pacific Palisades, Malibu, Sherman Oaks, Studio City, Calabasas, Woodland Hills, Tarzana, Westlake, Thousand Oaks, Agoura Hills, La Canada, Pasadena, and more. Please subscribe to our blog by clicking the link above, right, and "Like" us on Facebook. Thank you! + Michael Persky