Posted August 19, 2014 in Accent XL (Fat Sculpting, Skin Tightening), Beauty, Blog, Uncategorized
Points from the video:
00.01 – Best candidates for Coolsculpting
00.14 – Ideal areas for Coolsculpting
The best candidates for Coolsculpting are patients who have fat bulges that are resistant to diet and exercise.
In other words, patients who work out of the gym, they eat well, they just can't seem to lose that little bulge on their tummy, their love handles, even on the back. There are certain areas, these are the areas that respond very well to Coolsculpting.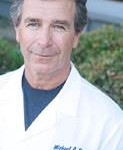 Dr. Michael Persky and Dr. Sarmela Sunder are located in Encino, California and Beverly Hills, California but service all of Los Angeles and the San Fernando Valley. Including, Beverly Hills, Hollywood, Hancock Park, Brentwood, Santa Monica, Pacific Palisades, Malibu, Sherman Oaks, Studio City, Calabasas, Woodland Hills, Tarzana, Westlake, Thousand Oaks, Agoura Hills, La Canada, Pasadena, and more. Please subscribe to our blog by clicking the link above, right, and "Like" us on Facebook. Thank you! + Michael Persky