Posted May 21, 2015 in Beauty, Blog, Eyelid Lift, Plastic Surgery in the News, Uncategorized
As stated by Dr. Persky, MD, Persky Sunder Facial Plastic Surgery, Encino
Points from the Video:
00:10- He discusses about when the patients can apply make up after an upper eyelid surgery;
01:00- He shares how at Persky Sunder Facial Plastic Surgery, they carry out the procedure perfectly;
After an upper eye lid surgery, the stitches are in place for 4-5 days, and once the stitches are taken out, we ask patients to wait for another day or two before applying any make up to the eyes, but usually, after about a week, patients can see the results, and they can cover up any little bruise or scar with a little bit of make up. It is usually by two to three weeks that they just look incredible. So, you see the result almost immediately, although the stitches are there; but then, as things heal over time, patients just get better and better. And it's the type of procedure that really needs to be done only once when it's done properly. Here at Persky Sunder Facial Plastic Surgery, we pride ourselves in taking out just enough skin so that the eyelids can still close, yet getting out all of the excess skin. So, patients don't really need a second procedure.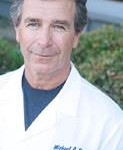 Dr. Michael Persky and Dr. Sarmela Sunder are located in Encino, California and Beverly Hills, California but service all of Los Angeles and the San Fernando Valley. Including, Beverly Hills, Hollywood, Hancock Park, Brentwood, Santa Monica, Pacific Palisades, Malibu, Sherman Oaks, Studio City, Calabasas, Woodland Hills, Tarzana, Westlake, Thousand Oaks, Agoura Hills, La Canada, Pasadena, and more. Please subscribe to our blog by clicking the link above, right, and "Like" us on Facebook. Thank you! + Michael Persky