Posted May 21, 2015 in Beauty, Blog, Celebrity Plastic Surgery, Eyelid Lift, Uncategorized
As stated by Dr. Persky, MD, Persky Sunder Facial Plastic Surgery, Encino
Points from the Video:
00:05- He talks about how the upper eyelid surgery is one of the safest procedures that they do;
00:40- He shares how there is no risk to the vision with this procedure;
The upper eyelid surgery that we do is one of the safest procedures that we do, and I emphasize that with patients too. Patients are worried that we are operating close to the eye and it may affect their vision. We are only excising skin, so it's only about making a small skin incision and taking the extra skin out and then sewing it up. We are not going into the deeper structures of the eyes as we did in the past, when we would take out fat and muscle, but today, we are not doing that. There is no risk to the vision, in fact, many patients have this procedure because their vision tends to be affected by the excess skin hanging over their eyes; They find their vision much improved after the procedure.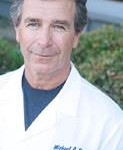 Dr. Michael Persky and Dr. Sarmela Sunder are located in Encino, California and Beverly Hills, California but service all of Los Angeles and the San Fernando Valley. Including, Beverly Hills, Hollywood, Hancock Park, Brentwood, Santa Monica, Pacific Palisades, Malibu, Sherman Oaks, Studio City, Calabasas, Woodland Hills, Tarzana, Westlake, Thousand Oaks, Agoura Hills, La Canada, Pasadena, and more. Please subscribe to our blog by clicking the link above, right, and "Like" us on Facebook. Thank you! + Michael Persky