Posted June 02, 2015 in Beauty, Blog, Ulthera, Uncategorized
As stated by Dr. Persky, MD, Persky Sunder Facial Plastic Surgery, Encino:
Points from the Video:
00: 17- Avoid aspirin, advil, motrin prior to ultherapy;
00: 40- We offer a local anaesthetic;
One of the nicest things about ultherapy is that it's so easy to do. There is no preparation for the procedure. For surgical procedures, I just prepare patients by telling them not to take any aspirin, advil, motrin or other things that thin the blood prior to surgery. With ultherapy, because it's totally non-invasive, patients can just walk in the office and just have the treatment done. Ultherapy can be a little discomforting during the treatment, so we do offer patients a local anaesthetic. In those patients, we are going to put a few injections of local anaesthetic, we do ask them to avoid taking anything that might thin their blood about 5-7 days prior to the treatment.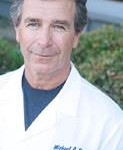 Dr. Michael Persky and Dr. Sarmela Sunder are located in Encino, California and Beverly Hills, California but service all of Los Angeles and the San Fernando Valley. Including, Beverly Hills, Hollywood, Hancock Park, Brentwood, Santa Monica, Pacific Palisades, Malibu, Sherman Oaks, Studio City, Calabasas, Woodland Hills, Tarzana, Westlake, Thousand Oaks, Agoura Hills, La Canada, Pasadena, and more. Please subscribe to our blog by clicking the link above, right, and "Like" us on Facebook. Thank you! + Michael Persky