Posted June 02, 2015 in Beauty, Blog, Ulthera, Uncategorized
As stated by Dr. Persky, MD, Persky Sunder Facial Plastic Surgery, Encino:
Points from the Video:
00:13- Patients in sixties/seventies coming in for ultherapy;
00:40- Ultherapy is actually good for older patients;
01:00- Ultherapy works great for all patients between age of 30-80;
Another great group of ultherapy patients are those who are 50 years or older who really don't want to have surgery. We have had patients coming in to our office in their sixties and even seventies who had a fear in coming up and saying that it was their daughter's wedding or something like that; The mother of the bride really didn't want to undergo surgery and we discouraged her from the treatment initially, we said you really need a face or a necklift for this; and she said, no way, I just wanna look better for the wedding. That's how we first learnt that ultherapy is actually good for patients who are older and may need a facelift but may not really want to have a surgery. She had an excellent result on her face, and still had a little laxity on the neck, but overall, she was very pleased with the results. So I think you can treat patients anywhere between the age of 30-80 with ultherapy and see results. The important thing is setting realistic expectations of what to expect from the treatment, and we do that with all our patients' consultations.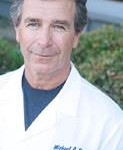 Dr. Michael Persky and Dr. Sarmela Sunder are located in Encino, California and Beverly Hills, California but service all of Los Angeles and the San Fernando Valley. Including, Beverly Hills, Hollywood, Hancock Park, Brentwood, Santa Monica, Pacific Palisades, Malibu, Sherman Oaks, Studio City, Calabasas, Woodland Hills, Tarzana, Westlake, Thousand Oaks, Agoura Hills, La Canada, Pasadena, and more. Please subscribe to our blog by clicking the link above, right, and "Like" us on Facebook. Thank you! + Michael Persky