Posted May 21, 2015 in Beauty, Blog, Plastic Surgery in the News, Uncategorized
As stated by Dr. Persky, MD, Persky Sunder Facial Plastic Surgery, Encino
Points from the Video:
00:10- He shares that many people ask him as why all people look the same who have had plastic surgery;
00:30- He shares the reason behind this question arising in people's minds;
01:18- He talks about how without artistic vision, technical success may be possible, but it would be an aesthetic failure;
One of the things I am often asked is 'why does everybody look the same who has had plastic surgery?' The reason why this question arises is that the obvious plastic surgery patients that we look at are the patients that look funny as they have large lips, big cheeks, and pulled faces. We have failed our patients if their treatment looks obvious, and if people can tell that something has been done. So, all plastic surgery patients do not look alike. There is a saying that without artistic vision, you can have technical success, yet it would be an aesthetic failure. We are saying that people lack artistic vision, whoever are doing these horrendous treatments and making people look funny. It's the true artists and great physicians and great facial plastic surgeons who respect the natural ratios and proportions, and the divine five ratio that blend the features and characteristics of the face naturally, so that the patient looks great, yet not obviously done. So, not all plastic surgery patients look the same.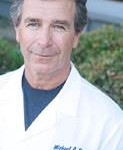 Dr. Michael Persky and Dr. Sarmela Sunder are located in Encino, California and Beverly Hills, California but service all of Los Angeles and the San Fernando Valley. Including, Beverly Hills, Hollywood, Hancock Park, Brentwood, Santa Monica, Pacific Palisades, Malibu, Sherman Oaks, Studio City, Calabasas, Woodland Hills, Tarzana, Westlake, Thousand Oaks, Agoura Hills, La Canada, Pasadena, and more. Please subscribe to our blog by clicking the link above, right, and "Like" us on Facebook. Thank you! + Michael Persky