Posted June 03, 2015 in Beauty, Blog, Non-Invasive Treatments and Procedures, Uncategorized
As stated by Dr. Persky, MD, Persky Sunder Facial Plastic Surgery, Encino:
Points from the Video:
00:05- Patients are opting for non-surgical procedures;
00:28- Voluma is great filler and gives instant results;
Many patients are opting for non-surgical, non-invasive procedures today, not only because they don't want the downtime that surgery entails, as well as the anaesthesia and other risks of the surgery, but the non-surgical devices and non-surgical treatments are becoming so much more effective. We have great fillers today such as voluma, which give an instant beautiful result and transformational result. We get the biggest wow from patients after they have had voluma; And there are other devices such as ulthera that lift and tighten the skin beautifully without surgery. Now there are still gonna be reasons for patients to have surgery but with the improvements of the non-invasive devices, many more patients are opting for non-surgical treatments.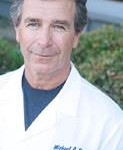 Dr. Michael Persky and Dr. Sarmela Sunder are located in Encino, California and Beverly Hills, California but service all of Los Angeles and the San Fernando Valley. Including, Beverly Hills, Hollywood, Hancock Park, Brentwood, Santa Monica, Pacific Palisades, Malibu, Sherman Oaks, Studio City, Calabasas, Woodland Hills, Tarzana, Westlake, Thousand Oaks, Agoura Hills, La Canada, Pasadena, and more. Please subscribe to our blog by clicking the link above, right, and "Like" us on Facebook. Thank you! + Michael Persky