Posted May 13, 2015 in Beauty, Blog, Botox and Facial Fillers, Rhinoplasty, Uncategorized
As stated by Dr. Persky, MD, Persky Sunder Facial Plastic Surgery, Encino
Points from the Video:
00:05- Dr. Persky shares that it is important to get all the information from the physician's office before undergoing any procedure;
00:20- He shares why it is important for the patients to know about things that need to be done before and after the surgery so as to ensure utmost care;
When patients decide to have a procedure done, they should have all the information from the office of the physician to know what to expect from the procedure and to have everything ready at home for the recovery. For instance, if someone has a rhinoplasty, there are many things that one needs to take care of post treatment. The same goes for patients who undergo laser procedures as they need to know the necessary precautions they should take as it can truly affect their final results.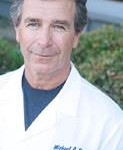 Dr. Michael Persky and Dr. Sarmela Sunder are located in Encino, California and Beverly Hills, California but service all of Los Angeles and the San Fernando Valley. Including, Beverly Hills, Hollywood, Hancock Park, Brentwood, Santa Monica, Pacific Palisades, Malibu, Sherman Oaks, Studio City, Calabasas, Woodland Hills, Tarzana, Westlake, Thousand Oaks, Agoura Hills, La Canada, Pasadena, and more. Please subscribe to our blog by clicking the link above, right, and "Like" us on Facebook. Thank you! + Michael Persky