Posted August 20, 2014 in Beauty, Blog, Neck Lifting, Uncategorized
00.01 – Recovery from Liposuction
00.11 – Liposuction procedure
00.39 – Healing time after liposuction
The recovery process from liposuction of the neck is usually one to two weeks.
The bandages stay in place for about 5 days after which time the small incisions sutures are removed. There is usually an incision just behind each earlobe that's hidden and also one under the chin. The stitches are removed, steri strips are applied and there is usually a little bit of swelling and bruising that resolves over another week or two.
So all in all, patients are usually quite presentable anywhere from 10 to 21 days after liposuction of the neck.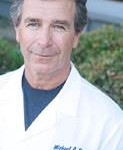 Dr. Michael Persky and Dr. Sarmela Sunder are located in Encino, California and Beverly Hills, California but service all of Los Angeles and the San Fernando Valley. Including, Beverly Hills, Hollywood, Hancock Park, Brentwood, Santa Monica, Pacific Palisades, Malibu, Sherman Oaks, Studio City, Calabasas, Woodland Hills, Tarzana, Westlake, Thousand Oaks, Agoura Hills, La Canada, Pasadena, and more. Please subscribe to our blog by clicking the link above, right, and "Like" us on Facebook. Thank you! + Michael Persky