Posted August 19, 2014 in Blog, Botox and Facial Fillers, Juvederm, Uncategorized, Voluma
Using 3 of Allergan's products on our patients who wish to look their best is giving an amazing immediate transformation, taking years of aging away in minutes. We begin "The Allergan Facial Rejuvenation" with a detailed facial analysis, evaluating where the individual can best use volume to support the rest of the face. It is helpful to have a photo of the individual when they were in their mid 20s to 30s to have something to compare.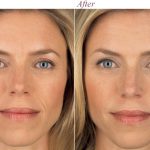 Voluma is used first to restore volume to the cheeks, often resulting in improvement of the lower eye lid hollow, the nasolabial fold, the vertical mid-cheek lines, and the jawline. Second we use Juvederm XC Plus to re-inflate the lips and correct the dreaded smoker's lines around the mouth. A small amount of Juvederm can be used in the nasolabial folds (laugh lines) if needed. The third product that we use is Botox to treat the "11" lines of the forehead, to lift the eyebrows, treat the crow's feet, and any other areas that would benefit from it's use.
The Allergan Facial Rejuvenation results in an instantaneous natural youthful apppearance in the hands of Drs. Persky and Sunder. Feel free to contact us with any questions that you may have regarding facial cosmetic surgery. Be well.
You may go to this site to see actual patient results with just Botox: http://www.botoxcosmetic.com/en/SeeResults/BeforeAfter.aspx
">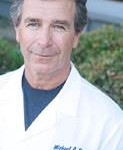 Dr. Michael Persky and Dr. Sarmela Sunder are located in Encino, California and Beverly Hills, California but service all of Los Angeles and the San Fernando Valley. Including, Beverly Hills, Hollywood, Hancock Park, Brentwood, Santa Monica, Pacific Palisades, Malibu, Sherman Oaks, Studio City, Calabasas, Woodland Hills, Tarzana, Westlake, Thousand Oaks, Agoura Hills, La Canada, Pasadena, and more. Please subscribe to our blog by clicking the link above, right, and "Like" us on Facebook. Thank you! + Michael Persky