Posted April 30, 2015 in Beauty, Blog, Sculptra, Uncategorized
There is a possibility that due to aging, you have been observing visible changes in your facial appearance, like deep folds between the nose and the mouth, smile line, lines framing your mouth, or chin wrinkles. You may be at a stage wherein, you don't feel like looking at yourself in the mirror too often, and are gradually becoming quite conscious of your looks.
It is due to the natural process of aging that your body tends to decrease the production of collagen, a chemical that is solely responsible for the elasticity and natural glow of your skin. Sculptra Los Angeles is an FDA approved injectable product that restores and corrects the signs of facial fat loss by replacing the lost volume. Sculptra may take several treatments, and results are visible over a period of few months. Sculptra restores lost collagen and works great for a much smoother skin and fuller volume.
As with any facial fillers or cosmetic injectables, sculptra should only be injected by a specialized and experienced plastic surgeon in Los Angeles. Dr. Persky, is not only trained in using sculptra, but is also a certified plastic surgeon LA. Sculptra is injected blow the surface of the skin in the area of fat loss, and provides a gradual increase in the skin thickness. You might notice some swelling or redness post treatment, but that is temporary and goes away within a few days of the treatment. Since sculptra takes time to gradually correct the depression in your skin, so, Dr. Persky will see you again in a few weeks to decide if you need more injections. The results of the treatment may last for up to 2 years after the first session of treatment, although touch-up treatments may be needed after a certain time span.
Consult Dr. Persky, a reputed plastic surgeon, MD, Persky Sunder Facial Plastic Surgery, Encino, and get some really expert advice.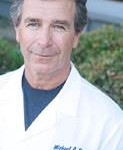 Dr. Michael Persky and Dr. Sarmela Sunder are located in Encino, California and Beverly Hills, California but service all of Los Angeles and the San Fernando Valley. Including, Beverly Hills, Hollywood, Hancock Park, Brentwood, Santa Monica, Pacific Palisades, Malibu, Sherman Oaks, Studio City, Calabasas, Woodland Hills, Tarzana, Westlake, Thousand Oaks, Agoura Hills, La Canada, Pasadena, and more. Please subscribe to our blog by clicking the link above, right, and "Like" us on Facebook. Thank you! + Michael Persky