Posted May 18, 2015 in Beauty, Blog, Plastic Surgery in the News, Rhinoplasty, Uncategorized
As stated by Dr. Persky, MD, Persky Sunder Facial Plastic Surgery, Encino
Points from the Video:
00:10- He discusses the most common nose problems for which patients wish to seek rhinoplasty for;
00:40- He further shares how they use computer imaging to photoshop the nose;
01:10- He discusses the importance of carrying out the imaging procedure accurately;
01:38- He shares how he consults with the patients prior to the treatment;
In our consultation for rhinoplasty, we like to consult with patients; Usually, a few things that bother the patients are bump on the nose, width of the tip, the nose might be big, or turned up too much. What we are able to do once we know what's bothering the patient and by adding our own input, we sit and take photographs from the front and from the side, and then we are able to use computer imaging to photoshop the nose. Anybody can photoshop the nose, but what's significant with photoshop is that it's done to the extent that the result in real life should be matched with the photoshop. So anybody can make a nice looking nose but when I am photoshoping or computer imaging a patient's nose, I'll take it down to the point where I know with my surgical techniques I can give the patient that result, and it's usually quite accurate, particularly on the profile views; So it's nice to be able to consult with the patient and then let them see what their nose may look like after the surgery.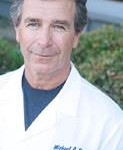 Dr. Michael Persky and Dr. Sarmela Sunder are located in Encino, California and Beverly Hills, California but service all of Los Angeles and the San Fernando Valley. Including, Beverly Hills, Hollywood, Hancock Park, Brentwood, Santa Monica, Pacific Palisades, Malibu, Sherman Oaks, Studio City, Calabasas, Woodland Hills, Tarzana, Westlake, Thousand Oaks, Agoura Hills, La Canada, Pasadena, and more. Please subscribe to our blog by clicking the link above, right, and "Like" us on Facebook. Thank you! + Michael Persky