Posted July 11, 2013 in Blog, Podcast, Uncategorized
Video Highlights
0:07 What is Ulthera?
0:16 What areas can Ulthera be used?
0:38 Does it hurt to undergo Ulthera?
0:43 Dr Persky's Ulthera technique
0:56 The secret to minimizing patient discomfort
1:04 Should you administer a local anesthetic?
1:36 Can Ulthera be done even without anesthesia?
2:02 Why choose our Ulthera service
Hi, this is Dr Michael Persky from Encino, California, suburb of Los Angeles. We like to call it the Beverly Hills of the San Fernando Valley.
Today I would like to talk to you a little bit about Ulthera, the only FDA approved technology that is approved for lifting and tightening the skin of the face, the neck and the forehead and the eyebrows. One of the things about Ulthera that we hear about often, particularly when I lecture about it or teach other physicians and talk to patients is that Ulthera, what we hear about it is it hurts so much. It's not necessary to have a great deal of pain with Ulthera.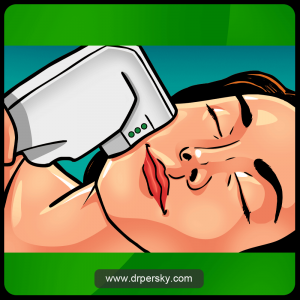 Here at our office, I take care of all the patients that we see and treat with Ulthera. I perform the procedure myself and I make sure that my patients are as comfortable as possible and minimized any discomfort with a number of methods that I'm often asked about by other physicians and clinics. I find that using just a little bit of local anesthetic goes miles in terms of making people very comfortable with the Ulthera. I've just done with a procedure that's why I'm talking about it right now and trying to educate people. This patient came in. We took five minutes to anesthetize her neck completely and she didn't feel anything during the treatment.
This was a second treatment that she had. The previous one she decided to do without any anesthesia and she said it was night and day it was unbelievable how pain free she was with this treatment. So I do perform all the treatments myself and I do make sure that my patients are as comfortable as possible, before the treatment, during the treatment and after the treatment. Ulthera is great treatment and who says that Ulthera hurts doesn't necessarily have to be true if you choose the right practice to have it done in.
If you have any questions about Ulthera, feel free to call me. I'll be happy to answer them for you.
Be well, take good care of yourself.
Bye Bye.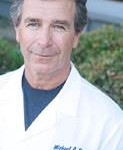 Dr. Michael Persky and Dr. Sarmela Sunder are located in Encino, California and Beverly Hills, California but service all of Los Angeles and the San Fernando Valley. Including, Beverly Hills, Hollywood, Hancock Park, Brentwood, Santa Monica, Pacific Palisades, Malibu, Sherman Oaks, Studio City, Calabasas, Woodland Hills, Tarzana, Westlake, Thousand Oaks, Agoura Hills, La Canada, Pasadena, and more. Please subscribe to our blog by clicking the link above, right, and "Like" us on Facebook. Thank you! + Michael Persky