Posted July 09, 2013 in Blog, Podcast, Uncategorized
Video Highlights
0:13 Freezing the fat ads
0:29 CoolSculpting by Zeltiq
0:32 Non-invasive fat treatment
0:50 Fat reduction through freezing
0:56 Decrease rate of 20-25%
1:04 Choosing the right areas to target
1:09 Three common areas where you can use CoolSculpting
1:58 Want this service? Call 808-501-3223
Hi, this is Dr Michael Persky from Encino California or as we like to call it here, the Beverly Hills of the San Fernando Valley. In Los Angeles there are billboards and radio advertisements on ESPN about freezing the fat and what is freezing the fat patients often say to us. Actually we have the freeze the fat machine in our office. That machine is something called CoolSculpting by Zeltiq.
What it does in a non-invasive manner while a patient sits in a comfortable position and reads or works on their computer, it grabs the fat bulge with a suction apparatus and it freezes it for one hour.
Over a period of about 2 months, those fat cells break down and the fat layers decrease approximately 20-25% per treatment. Most patients require one or two treatments some go for a third treatment. It's most effective on fat bulges that are resistant to diet and exercise such as the abdomen, the love handles and bra back.
We offer here at our office in Encino, again, there are major billboard campaigns, ESPN commercials, you'll hear on the radio. I wouldn't be surprised if we start seeing advertisements on television for freeze the fat or freeze your fat or let's make that fat cool. But whatever the advertisements are, we do have the technology right here at our Encino office and I personally supervise the placement of the hand piece and evaluate and treat all of our patients.
If you have any questions about that bulge that's just bothering you, please give us call.
Be well and eat well and diet. Bye Bye.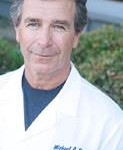 Dr. Michael Persky and Dr.  Sarmela Sunder are located in Encino, California and Beverly Hills, California but service all of Los Angeles and the San Fernando Valley. Including, Beverly Hills, Hollywood, Hancock Park, Brentwood, Santa Monica, Pacific Palisades, Malibu, Sherman Oaks, Studio City, Calabasas, Woodland Hills, Tarzana, Westlake, Thousand Oaks, Agoura Hills, La Canada, Pasadena, and more. Please subscribe to our blog by clicking the link above, right, and "Like" us on Facebook. Thank you! + Michael Persky