Posted March 24, 2013 in Beauty, Blog, Uncategorized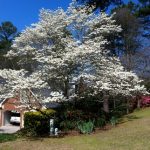 Having experienced the "Midnight Plane to Georgia" Wednesday on a red-eye flight (with apologies to Ms. Gladys Knight and the Pips (Midnight Train to Goergia)), as well enjoying "A Rainy Night in Georgia" with Friday night's thunder/lightning storm, Dr. Persky was privileged and honored to have been included in the faculty among some of the world's finest core aesthetic plastic surgeons, facial plastic surgeons, cosmetic dermatologists, and oculoplastic surgeons at State of the Art in Facial Aesthetics 2013 this week.

Dr. Sarmela Sunder and Dr. Michael Persky will soon be speaking on "World Beauty"

The gorgeous white dogwood trees are beginning to bloom in Atlanta, the beautiful pink Dogwoods won't be far behind,oh how Emory University Medical School and undergraduate campus have grown since Dr. Persky attended medical school ('80), and how it was nice to catch up with colleagues, and a classmate from our days in medical school. We love Hotlanta! Dr. Persky gave 9 presentations over the 3 day meeting, one of which was entitled, "What is Beauty?…Beauty Secrets. "The consensus at the meeting was that our cosmetic patients are requesting and deserve natural rejuvenating results. We ask our new patients to bring in photos of when they were 25 to 30 years old…When their face had the optimal fat volume to support their facial skin, allowing light to fall on the face without harsh shadows but rather light accentuating smooth curves that pleasantly transition from one facial zone to the next. Their jaw, maxilla, and other facial bones had just begun to think about reabsorbing and changing shape in an aging manner. Their skin had not yet shown the signs of sun damage. With the goal of returning our patient towards that youthful healthy appearance, we use our artistic vision of world beauty to help our patients achieve their facial aesthetic goal. Dr. Sarmela Sunder and Dr. Michael Persky will soon be speaking on "World Beauty."

Dr. Persky would like to thank fellow facial plastic surgeons Phillip Langston, MD, course director of State of the Art in Facial Aesthetics 2013, Gaylon McCollough, MD, Sam Lam, MD, Kevin Duplechain, MD, Daniel Rousso MD, Ryan Heffelfinger, MD, Jill Hessler, MD, Robert Simons, MD, James Newman, MD, and Russell Ries, MD. Thanks as well to dermatologists Joely Kaufman, MD (an associate of Dr. Fredric Brandt) and oculoplastic surgeons Wendy Lee, MD and Sara Wester, MD. And lastly, congratulations and "Mazal Tov" to the Rosenberg Bat Mitvah party who's reception suite was next to our lecture rooms. Be well!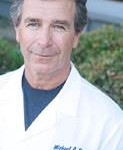 Dr. Michael Persky and Dr. Sarmela Sunder are located in Encino, California and Beverly Hills, California (The Lasky Clinic) but service all of Los Angeles and the San Fernando Valley. Including, Beverly Hills, Hollywood, Hancock Park, Brentwood, Santa Monica, Pacific Palisades, Malibu, Sherman Oaks, Studio City, Calabasas, Woodland Hills, Tarzana, Westlake, Thousand Oaks, Agoura Hills, La Canada, Pasadena, and more. Please subscribe to our blog by clicking the link above, right, and "Like" us on Facebook. Thank you!
+ Michael Persky