Posted June 06, 2015 in Beauty, Blog, Botox and Facial Fillers, Non-Invasive Treatments and Procedures, Non-Surgical Treatments, Office News, Plastic Surgery in the News, Uncategorized
Sarmela Sunder, MD and Michael Persky, MD are honored to be among what many aesthetic experts consider the leading multi-speciality faculty ever assembled at one event, The 11'th anniversary of Vegas Cosmetic Surgery and Aesthetic Dermatology—A Multi-Speciality Symposium chaired by S. Randolph Waldman, MD ((Lexington, KY), Renato Saltz, MD (Salt Lake City, UT), and most spirited Donn Chatham, MD (Louisville, KY). Dr. Persky will present "Is There a Role for Non-Invasive Lifting in a Surgical Practice and What is That Role?", will moderate session on "Non-Invasive Strategies", and will participate in a round table discussion between world aesthetic experts. Dr. Sunder will present "Why it is Important to Offer Micro-Neeling in a Surgical Practice", and moderate an aesthetic session. Micro-needling with platelet rich plasma is one of the latest and effective treatments to improve the skin.
Vegas Cosmetic Surgery was initiated to foster a spirit of cooperation and understanding between the four "core" specialties that are primarily involved in the science, practice and teaching of aesthetic surgery and medicine. The Symposium hosts the leading educators and teachers in the fields of facial plastic surgery, plastic surgery, dermatology, and oculoplastic surgery.
Thirty years ago, the original multi-speciality symposium chaired by George Brennan, MD and Dr. Waldman was held in Newport Beach, CA where candid exchanges of facial plastic surgery new ideas and treatments were exchanged in a relaxed and most beautiful atmosphere (think Laguna Art Festival Pageant of the Masters). It is where Dr. Persky first heard about collagen, liposuction, and Botox to name a few things. As it grew, the symposium moved to Las Vegas, but maintained it's collegial and cutting edge nature.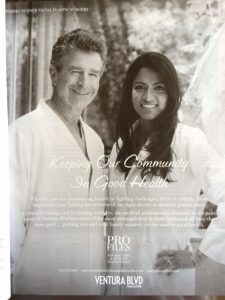 Drs. Persky and Sunder look forward to sharing their experience as well as most importantly learning from others. This is one instance when what happens in Vegas won't stay in Vegas!
See you when we return. Be well and enjoy your summer!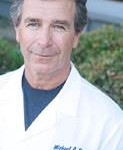 Dr. Michael Persky and Dr. Sarmela Sunder are located in Encino, California and Beverly Hills, California but service all of Los Angeles and the San Fernando Valley. Including, Beverly Hills, Hollywood, Hancock Park, Brentwood, Santa Monica, Pacific Palisades, Malibu, Sherman Oaks, Studio City, Calabasas, Woodland Hills, Tarzana, Westlake, Thousand Oaks, Agoura Hills, La Canada, Pasadena, and more. Please subscribe to our blog by clicking the link above, right, and "Like" us on Facebook. Thank you! + Michael Persky