Posted September 12, 2017 in BOTOX® Cosmetic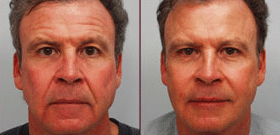 BOTOX® Cosmetic is a common injectable on the plastic surgery market. According to the American Society for Aesthetic Plastic Surgery statistics, it was the most popular non-surgical cosmetic treatment performed last year. More than four million neuromodulator treatments, such as BOTOX® Cosmetic, XEOMIN®, and Dysport®, were performed in 2016. BOTOX® Cosmetic continues to maintain its status as one of the top cosmetic trends. BOTOX® Cosmetic provides patients with quick, effective, and when performed properly by an expert physician, naturally beautiful results. Although BOTOX® Cosmetic is an excellent treatment for many people, it is not always an ideal option for everyone. There are some circumstances when someone should NOT get BOTOX® Cosmetic.
1. Right Before a Big Event
Many people think that since BOTOX® Cosmetic is an efficient procedure and is quickly performed in the doctor's office that full results will be immediate. Although many patients will see the diminished appearance of fine lines and wrinkles following their treatment, there can be some swelling and bruising involved. Patients may also have some pain and redness at the injection sites. Therefore, BOTOX® Cosmetic treatment should be undergone at least a few weeks before a big event such as a wedding or family reunion to allow for full results to develop. Occasionally, we have a patient who wants to look great within a day or two. For those patients who do have a last minute need, Dr. Persky is an expert at using Dysport®, which takes effect within 24 hours after the injection.
2. You Do Not Need It
It seems BOTOX® Cosmetic has become a fashionable trend, especially for younger patients. Some men and women may not have significant signs of aging and may not yet be good candidates for BOTOX® Cosmetic. Others may have unrealistic expectations or may be better suited for skin care treatments. It is important that patients have their face and goals evaluated by a board-certified facial plastic surgeon or dermatologist before undergoing BOTOX® Cosmetic. Everyone has a different facial anatomy; therefore, each person will receive an individualized procedure. As a facial plastic surgeon familiar with the many and varied muscular anatomy of the face and neck, Dr. Persky tailors your treatment to your individual needs.
3. You Are Pregnant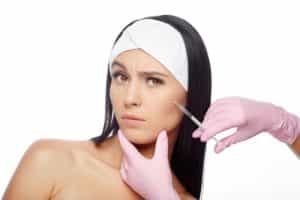 BOTOX® Cosmetic contains a solution made of botulinum toxin type A, which is a safe material for being injected beneath the skin when properly administered; however, it could potentially be harmful to an unborn child. Creating a safe environment for a growing child is crucial in ensuring a healthy delivery and baby. Women who are pregnant should wait until after childbirth and breastfeeding to undergo BOTOX® Cosmetic treatment. The main reason that Dr. Persky does not use neuromodulators in pregnant women is medical-legal issues. However, there have been thousands of women who have received BOTOX® Cosmetic injections without even knowing they were pregnant, and there have not been any documented cases of damage caused by BOTOX® Cosmetic injections during pregnancy.
4. You Have Volume Loss or Sagging Skin
BOTOX® Cosmetic is effective for smoothing facial lines and wrinkles in the upper face, such as forehead lines, furrows between the brows, and crow's feet, but it cannot target volume loss or sagging skin. Patients who have significant signs of aging, especially loose facial skin, may be better suited for surgical procedures such as blepharoplasty or mini facelift surgery to remove excess skin while reshaping the remaining tissues and tightening the skin. Those with wrinkles or volume loss in the mid and lower face will benefit most from facial fillers such as JUVÉDERM VOLUMA® XC or Restylane®. The neck is one area that BOTOX® Cosmetic does help with lifting saggy skin. Dr. Persky performs the Nefertiti neck lift by precisely injecting the platysma neck muscle, creating an improved jawline, and decreasing the appearance of anterior neck bands.
As with any aesthetic facial procedure, the most important aspect of your treatment is making sure that you choose your treating physician very carefully based on their skill, experience, knowledge, and most essentially, their natural artistic vision.
If you are interested in BOTOX® Cosmetic, please schedule your consultation with Dr. Persky by calling (818) 501-3223. Join our newsletter to receive special offers & promotions exclusively available for subscribers. 
Dr. Persky can evaluate your facial skin and help you reduce signs of aging to create a younger, more improved version of yourself!