Posted August 26, 2014 in Beauty, Blog, Rhinoplasty, Uncategorized
Points from the video:
00:05 – Dr Persky shares that parents and children often ask him about when they can have rhinopasty;
00:24 – He discusses the most important aspect of determining whether the age of the patient is suitable for rhinoplasty or not;
01:20 – He elaborates on the problems of operating on a too young candidate;
The most important aspect in deciding if a patient is old enough for rhinoplasty is to make sure that they have basically reached their full growth stage.  The x-rays can be taken of the wrist just to assess that, but clinically what I find the most useful is to just ask the parents or the child, when was the last time their shoe size changed; and whether they are having to buy larger shoes or larger clothes; usually this is between 14 to 16 years old.
Younger than that, the problem is that the growth plates of the nasal bones haven't finished growing, and if you operate on too young a patient, you can sometimes cause the growth plates to stop growing and you can have a deformed nose and where other areas of the face grow.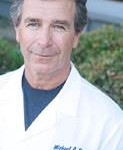 Dr. Michael Persky and Dr. Sarmela Sunder are located in Encino, California and Beverly Hills, California but service all of Los Angeles and the San Fernando Valley. Including, Beverly Hills, Hollywood, Hancock Park, Brentwood, Santa Monica, Pacific Palisades, Malibu, Sherman Oaks, Studio City, Calabasas, Woodland Hills, Tarzana, Westlake, Thousand Oaks, Agoura Hills, La Canada, Pasadena, and more. Please subscribe to our blog by clicking the link above, right, and "Like" us on Facebook. Thank you! + Michael Persky