Posted August 20, 2014 in Accent XL (Fat Sculpting, Skin Tightening), Beauty, Blog, Botox and Facial Fillers, Uncategorized
00.01 – Uses of Botox on the face
00.22 – Botox around the eyes
01.01 – Use of Botox around the mouth
01.30 – Botox for Nefertiti neck lift
02.04 – Botox between platysma bands
Everybody knows that Botox is used to treat the level lines in the middle of the forehead. We also use it to treat the horizontal lines of the face of the forehead as well as crow's feet in this area.
So we'd also like to use Botox, it's a little off the usual pattern. We like to use a little bit Botox right here under the eyebrows to give a little lift to patients who want a little lift to their brows. We also like to use Botox in the cutest name lines, the bunny lines so we can give a little Botox right here to get rid of the bunny lines. Some patients have a little bit of fullness right here under the eyes and we can put a drop or two in the muscle to relax it and smoothen things out.
One of the better places to use Botox but not always talked about is the depressor anguli oris muscle which runs right down here and kind of depresses the mouth, kind of makes the mouth look sad. So we like to talk about changing sad to glad by putting a few drops of Botox right about here and it kind of lifts the corners of the mouth.
Lastly, there is something called the Nefertiti neck lift and not a lot of patients known about this and not a lot of doctors perform this. Nefertiti was the beauty queen of Africa I believe many many years ago and she had a beautiful neck. And by using Botox along the angle of the jaw line as well as in the platysma muscle in a proper way, we can actually give a lift to the neck.
And the final place that we like to use Botox off the main road is what I have some fine Platysma bands down here by placing a little Botox right in these bands, the bands flatten out.
If you have any questions on where Botox can be used on the face, feel free to contact me.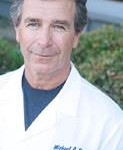 Dr. Michael Persky and Dr. Sarmela Sunder are located in Encino, California and Beverly Hills, California but service all of Los Angeles and the San Fernando Valley. Including, Beverly Hills, Hollywood, Hancock Park, Brentwood, Santa Monica, Pacific Palisades, Malibu, Sherman Oaks, Studio City, Calabasas, Woodland Hills, Tarzana, Westlake, Thousand Oaks, Agoura Hills, La Canada, Pasadena, and more. Please subscribe to our blog by clicking the link above, right, and "Like" us on Facebook. Thank you! + Michael Persky