Posted August 21, 2014 in Beauty, Blog, Fat Transfer (Grafting) Facial Rejuvenation, Uncategorized
00.01 – Fat transfer
00.13 – Common fat transfer procedures
00.28 – Sculpture – a dependable procedure
00.45 – Fat transfer on the young
01.06 – Best candidate for fat transfer
Fat transfer is unpredictable so in some patients 60% of the fat that we put in may live and in others 30% of the fat may live.
So the most common procedure that fat transfer doctors do is fat transfer. The second most common procedure is redoing the patient's fat transfer and the third most common is taking some fat out.
So along those lines, I like to use something that is a little more dependable and since we began using sculpture in our practice, we are using a lot more sculpture which we can do right here in the office without having to worry about the predictability as much.
Now some patients who are young and get fat transfer, if they should gain weight later in life, the same fat that we have taken from their abdomen will grow later in their face as they gain weight. So patients who are young and get fat transfer need be told to watch their weight throughout their lives.
Probably the best candidate for fat transfer is a patient in middle age who is undergoing a simultaneous face lift. So in the operating room we are ready to take some fat and add volume to the face.
If you have any questions regarding fat transfer, please feel free to contact us.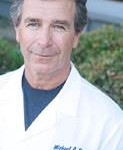 Dr. Michael Persky and Dr. Sarmela Sunder are located in Encino, California and Beverly Hills, California but service all of Los Angeles and the San Fernando Valley. Including, Beverly Hills, Hollywood, Hancock Park, Brentwood, Santa Monica, Pacific Palisades, Malibu, Sherman Oaks, Studio City, Calabasas, Woodland Hills, Tarzana, Westlake, Thousand Oaks, Agoura Hills, La Canada, Pasadena, and more. Please subscribe to our blog by clicking the link above, right, and "Like" us on Facebook. Thank you! + Michael Persky