Posted August 20, 2014 in Beauty, Blog, Esthetician Services, Uncategorized
00.01 – Why patients avoid facial plastic surgery offices
00.39 – Most important reason for this
00.55 – Ways to get around the fear of pain
01.30 – Emphasis on patients' comfort
One of my brilliant colleagues in facial plastic surgery, Dr. Stevens Dayan, Chicago, Illinois has given a brilliant talk about why patients don't come to our offices to have plastic surgery. One of the reasons is that they don't want to look like the cat woman. Another reason is when you come to a new place, a plastic surgery office, you have to meet new people, the receptionist, and other people in the waiting room so you're a little bit uncomfortable sitting there for the first time waiting to see the doctor.
But by far the third and biggest reason why patients don't come to us is because of the fear of pain. And anything that we can do to make a patient more comfortable just makes their experience in facial plastic surgery so much better.
It's been shown that the brain can only input one stimulation at a time. So what we try to do when we are doing injections or doing something that might be a little uncomfortable to the patients is, to actually I have my nurse stand opposite side to where I am treating them and actually touch the skin simultaneous to the application of the injection. Many patients, the great majority of patients will say Wow, it makes such a big difference that I didn't feel it.
In Dr. Dayan's talk he also spoke about an incredible study that showed that patients perceive their cosmetic results with a 50% greater satisfaction rate when they feel their physician cares about their pain. So caring about our patients' pain is big, we want our patients to be as comfortable as possible and there are many other lithe things we try to do to keep them as pain free as possible.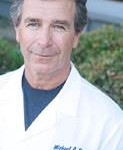 Dr. Michael Persky and Dr. Sarmela Sunder are located in Encino, California and Beverly Hills, California but service all of Los Angeles and the San Fernando Valley. Including, Beverly Hills, Hollywood, Hancock Park, Brentwood, Santa Monica, Pacific Palisades, Malibu, Sherman Oaks, Studio City, Calabasas, Woodland Hills, Tarzana, Westlake, Thousand Oaks, Agoura Hills, La Canada, Pasadena, and more. Please subscribe to our blog by clicking the link above, right, and "Like" us on Facebook. Thank you! + Michael Persky